Town Hall Meeting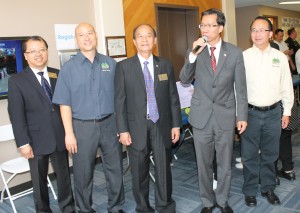 Monterey Park Mayor Anthony Wong was joined by Mayor Pro Tem Hans Liang, Councilmembers Mitch Ing and Peter Chan and Assemblymember Ed Chau at City Hall on September 13 for a Town Hall Meeting.
He welcomed everyone to this special event and introduced the department heads to the residents.
Assemblymember Chau welcomed all to this Town Hall Meeting. He said the city's departments are your resources. Ask them any question that you have about the city.
Mayor Pro Tem Liang thanked the mayor and staff for this event. It is a great opportunity to learn about our city.
Councilmember Chan said today we will tell you about the city. He thanked the mayor, city manager and staff for this meeting.
Councilmember Ing thanked the residents for coming today. Ask each department head about the city.
City Manager Paul Talbot stated all of the department heads are here to serve you. Ask questions about your hometown. We are here to serve you.
Police Chief Jim Smith and Fire Chief Scott Haberle spoke about their dedication to our public safety.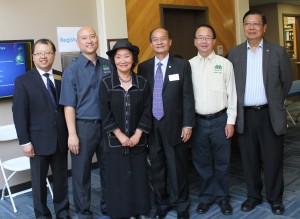 Former Mayors Lilly Lee Chen and David Lau joined with the City Council at the meeting.
They welcomed all to Monterey Park's Open House and thanked the Mayor Wong for this event. Mrs. Chen said that she was mayor before some of the residents were born so they do not know the history of our city. Mr. Lau said this Town Hall Meeting will make for a better city for all of us.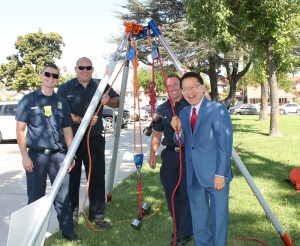 Community College District Boardmember and former Mayor Mike Eng joined with the firefighters in using the Urban Rescue equipment that can pull a wall off of trapped victims.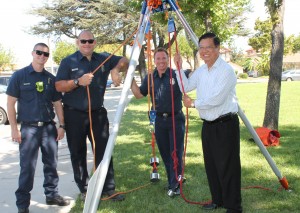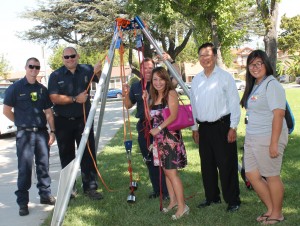 Former Mayor David Lau and Mary and Hannah Wong each tried their hand at lifting the weights under the watchful eyes of our firefighters.
Information tables for each of our city department were manned by city staff, who provided handouts and answers to the residents' questions.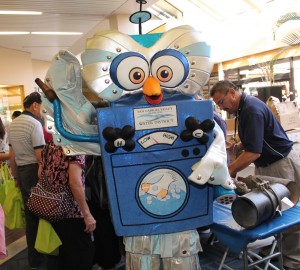 H20 Owl was on hand to provide information on our water issues.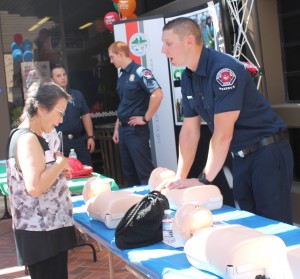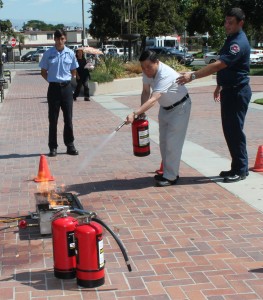 The firefighters were on hand to train residents on the use of CPR and fire extinguishers.
This very successful Town Hall Meeting drew a very large crowd of residents who were very interest on how their hometown works and their chance to ask questions about the various city services.
Leave a Response