Santa Comes To Monterey Park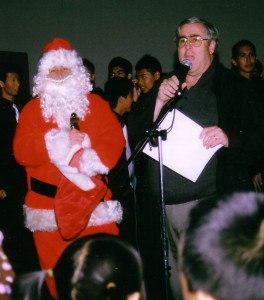 Santa greeted the residents of Monterey Park at City Hall on December 2.  He arrived on a fire truck to the delight of the children.  They sang, "Santa Claus is Coming to Town" and "Jingle Bells" to welcome him.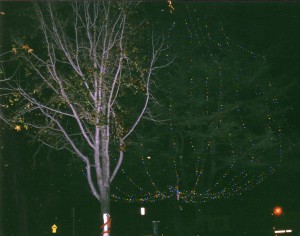 Santa joined with the residents to light up the great tree in front of City Hall.  This was the first time in a long time that the city had a tree lighting ceremony.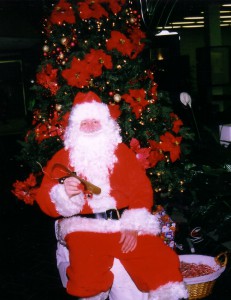 Santa was ready to visit with his many friends and hear their Christmas wishes.
Mayor Pro Tem Mitch Ing welcomed everyone to the Council Chambers for this festive season. He shared his Christmas memories as a child in Canada. He stacked his Christmas presents on one side of the room and enjoyed his stocking that was stuffed with oranges and candy by his Grandmother. This is about a time of giving and sharing with family and friends. He wished everyone a Merry Christmas, Happy Holidays and Happy Hanukkah.
Councilmember Teresa Real Sebastian wished everyone a wonderful holiday season. Please enjoy our community event.
Councilmember Betty Tom Chu stated that there was no Christmas for her as a child. She lived one block from Skid Row in San Diego. She suggested that residents see all of the Christmas lights with their children, family and friends.  She wished everyone a Merry Christmas, Happy Holidays, Happy Hanukkah and Happy Kwanzaa.
City Clerk Dave Barron thanked everyone for attending this family event. He has been attending this event for 21 years. He wished everyone a Merry Christmas.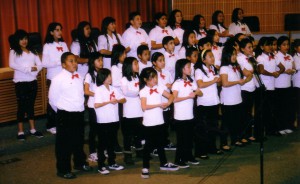 Students from Rice Elementary School began the musical program with many Christmas carols that included old favorites like "Gloria" and modern songs to the delight of the audience. They wished the audience a Merry Christmas.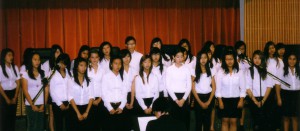 Students from Garvey Intermediate School sang many old favorite Christmas carols that included "Noel" and  "Old St. Nick".  They also performed some modern songs like "Bye Bye Blackbird".  The wished the audience a Merry Christmas.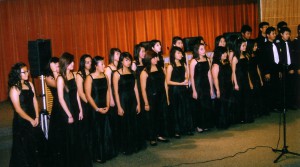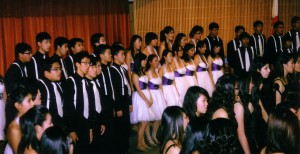 Mark Keppel High School Aztec Singers sang "O Christmas Tree" and "Silent Night" in both English and German. They also performed an African carol. They also sang "Christmas Bells" and several modern carols. The Aztec Singers also danced to several of the modern tunes. The wished the audience a Merry Christmas.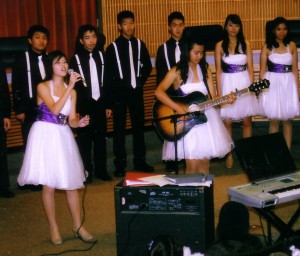 Evelyn and Leanna performed a solo "Back to December".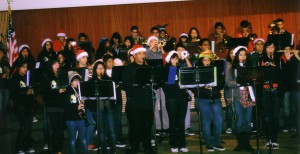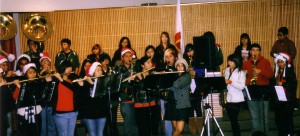 Members of the Schurr High School Pep Band played a melody of several old-time Christmas carols that included "Come All Ye Faithful",  "First Noel", "Joy to the World", "Jingle Bells" and "We Wish You A Merry Christmas".   Several youngsters helped the band by ringing bells in tune with the songs. They ended their performance with their fight song "Taco Mambo" to the delight of all.
The Christmas Season is finally here in the West San Gabriel Valley with colorful lights, decorated trees and many family events for all to share.
Leave a Response