League of Women Voters Hosted the Monterey Park City Council Candidates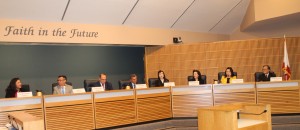 District Four Candidates: Leilani Morales and Henry Lo; District Three Candidates: Allan Shatkin and Fred Sornoso; District Two Candidates: Yvonne Yiu, Lorraine Martinez, Jennifer Tang and Bob Gin were seated on the dais in the City Council Chamber on February 10th.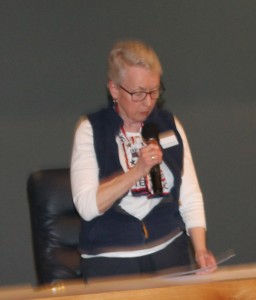 Martha Zajdowicz from the Pasadena League of Women Voters welcomed the residents to this special event. Their league informs the residents on the ballot issues. They never endorse any candidates or ballot issues.
Monterey Park has three open seats in this election. All eight of the candidates agreed to attend this event. She introduced her staff to the audience.  She read out the rules for the candidates and audience. Her staff members provided index cards and pencils for the audience to ask their questions. They must be about the city and not attack any of the candidates.
Martha Zajdowicz called on each candidate to give their opening statement to the audience.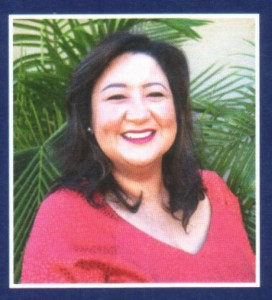 Lelani Morales said she is a longtime resident of Monterey Park since the 1990s. She and her family live within walking distance of her mother.  Her children attend local schools. She believes in integrity, dedication and common sense. In her profession as an educator she oversees adherence to budgets, goals and policies for 77 school selective staff. She has dedicated her life to motivating youth to become responsible and productive. She wants to improve the quality of life in Monterey Park.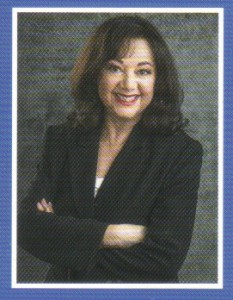 Lorraine Martinez said her parents moved their family to Monterey Park in 1969. She and her husband have been homeowners for over 41 years and have built their lives here. During her professions career she worked for a Southern California metropolitan planning organization, the County Board of Supervisors and in the construction management industry. She understands the bid process. She wants the best of the best on a construction team. She will listen to your ideas.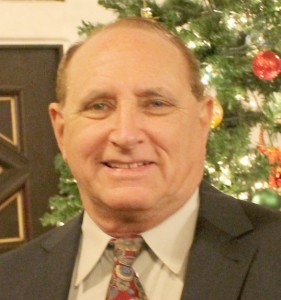 Allan Shatkin thanked his Asian and Hispanic neighbors for signing his nomination papers. We leave the world a better place. He is a longtime volunteer in Monterey Park. He serves on the Traffic Commission. He served on the Community Participation Commission. He is a member of the Community Emergency Response Team (CERT). He suggested a "School Watch" Program like the "Neighborhood Watch" Program. He can make our government work for the people. Please trust me with your vote.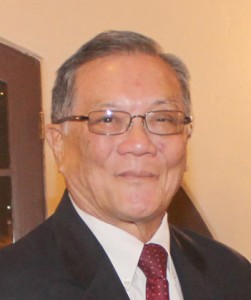 Bob Gin said he has been a Monterey Park resident for over 60 years. He has been married for 45 years and raised his four daughters here. He supports the students in Alhambra School District. He supports education. He oversees a $2 million plus budget. He will work for the safety of our neighborhoods and will be cost-effective. He is looking forward to work for you.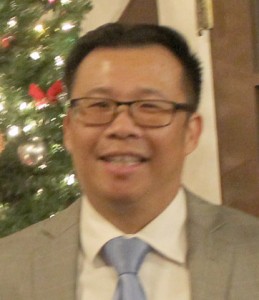 Henry Lo said he visited Monterey Park as a child with his parents. They immigrated from China. His mother worked as a seamstress and his father worked at a restaurant while attending school at night to become a machinist. Monterey Park was their American Dream. He worked for former California State Senator Gloria Romero. He now works for Assemblymember Ed Chau. He serves on the Garvey School Board. His students have attended college. He is working to improve life in Monterey Park.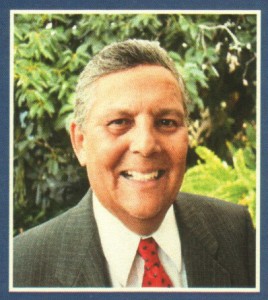 Fred Sornoso said his family has lived in Monterey Park since 1964. He takes no donations from other elected officials. He said an open government is important. He is a CPA with experience in financial, business and community experience to understand, identify and address our city's issue.  He plans to audit our departments. He is a member of the Community Emergency Response Team (CERT).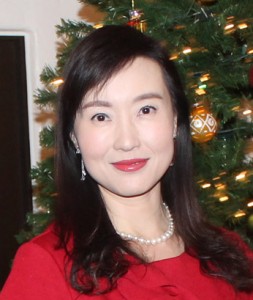 Yvonne Yiu said she moved from Hong Kong at the age of 16 to start her education. She has lived in Monterey Park for 7 years. Since she is retired from business where she was a Regional Manager at Merrill Lynch and Self-owned Investment Bank that specialized in Private Equity Funds Business. She has become involved in the community. She served on the General Plan 2040 Monterey Park Commission and currently serves on the Board of the Boys & Girls Club and the Board of the Greater Monterey Park Chamber of Commerce. She wants to improve public safety, increase city funds and help with youth development.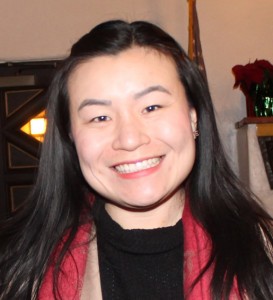 Jennifer Tang said she is a Public School teacher. Her family moved to Monterey Park when she was 6 years old. She attended Mark Keppel High School and USC. She said stagnation in politics and global warming are her reasons for running for our City Council. She will be the middle class champion.
Martha Zajdowicz randomly called on each candidate to answer questions from the audience.
After the Question and Answer Period she asked each candidate to give their closing remarks.
Jennifer Tang asked the residents to please vote for me in District 2. Teachers are big nerds.
Yvonne Yiu said the City Council needs a balance of power. Financial and legal issues are important. City issues are complex. She is independent and best for our citizens. Please vote for me in District 2. She is first on the ballot. Yiu for you!
Fred Sornoso said he has been a resident since 1964. He is a local boy. He is a CPA. He has been serving our community and his neighborhood. Please vote for him in District 3.
Henry Lo thanked all of the residents. You must look to yourself to do the right thing. We need to build consensus. We need to work together. Please vote for me in District 3.
Bob Gin said he is proud of his leadership serving 18 years on the Alhambra School Board. It is about the children. He will serve all of the residents and bring us together. I will work hard as a 60 year resident. Monterey Park is home to me and my family. Please vote for me in District 2.
Allan Shatkin thanked his wife Wendy and the Monterey Park Police Offers Association. He thanked all of his neighbors for signing his nomination papers. He asked the same question that John F. Kennedy stated, "ask not what your country can do for you, ask what you can do for Monterey Park." Please vote for me in District 3. God bless you!
Lorraine Martinez said she has no ties to any developers. She is concerned for Monterey Park. Voices are not being heard. We can be a better Monterey Park. Your vote is your voice. Please vote for me in District 2.
Leilani Morales thanked the residents. Please put your confidence in me.
Please vote for me in District 4.
Martha Zajdowicz thanked all for the residents. Please vote on March 3rd.
Monterey Park cable station will be replaying this event several times before the March 3rd Election.
All Monterey Park residents should watch all of the candidates for our City Council and decide who will best serve our hometown even if your can't vote for any of these candidates.
This is the first City Council election in our city's 103-year history that not all of our registered voters can vote.
Please review our three ballot measures and vote on these measures that will affect our hometown.
Leave a Response