Monterey Park Celebrated Our USA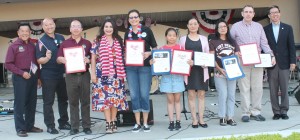 Monterey Park Mayor Peter Chan, Mayor Pro Tem Hans Liang, City Clerk Vince Chang, State Senator Susan Rubio, Assemblymember Ed Chau and Recreation Director Inez Alveraz joined with Military Families of Fang Lu and the Atkins Family at Barnes Park on July 4th.

Mayor Chan welcomed the residents and their guests to the city's 4th of July celebration. Today we celebrate our country. Today is also a day of reflection. We need to give thanks to our veterans and our forefathers who made our country great. They made sacrifices for us. Please thank the police officers, firefighter and veterans for their service to protect us. Enjoy the celebration and the fireworks!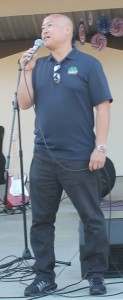 Mayor Pro Tem Liang welcomed the audience. Over 200 years ago our country was founded. Our history has not always been fair. We are always evolving. We must keep working for our rights. We can go forward. Happy 4th of July to America!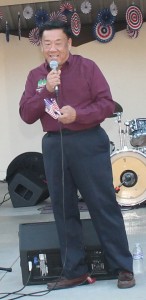 City Clerk Chang today is a great day to celebrate the Birthday of our great nation. Please remember our military members who served from World War II to the current conflicts. Honor all of those who serve to keep us free.

Senator Rubio said she is happy to be here to serve you. Today is an important day. It is a day of reflection. We honor our loved ones serving in the military. She thanked them for their service. She thanked the Council for the celebration with the community. Thank you! Happy 4th of July!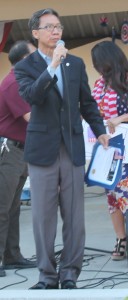 Assemblymember Chau thanked the military for their service. He thanked their families too. They are fighting for our freedoms that include our free speech and our freedom of religion. He congratulated the new citizens. Thank you! Happy 4th of July!
The City Council, Senator Rubio and Assemblymember Chau presented the military families with proclamations in honor of the day. Senator Rubio also presented proclamations to the Council and Director Alvarez for celebrating with the community.

Director Alvarez opened the celebration by welcoming the residents and their guests to Monterey Park.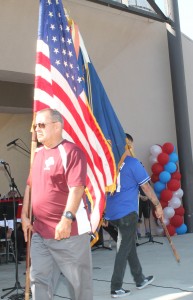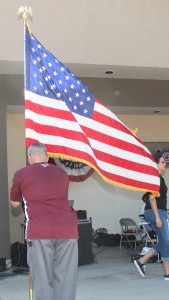 First Vice Commander Jeff Chen, David Piznana Jr. and Rene Berben members of American Legion Post 397 presented the colors.  Mr. Chen was the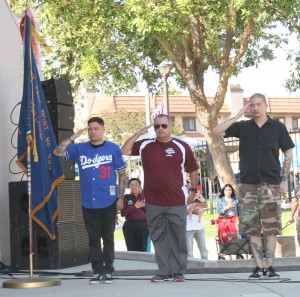 color guard caller as Mr. Piznana and Mr. Berben passed across the stage before they posted the colors.
They audience stood for our Flag Salute and our National Anthem.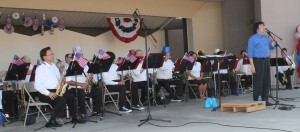 Members of the Monterey Park Concert Band played many patriotic songs as well as longtime old favorite to the delight of the audience. This band has been playing at the 4th of July celebrations for many years.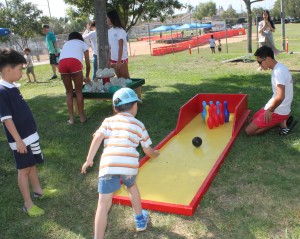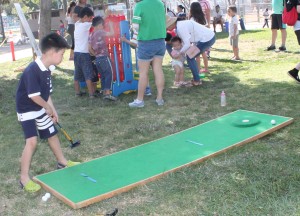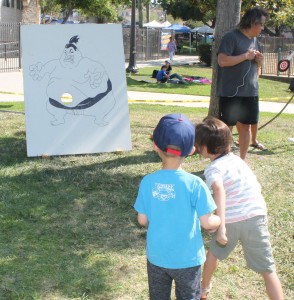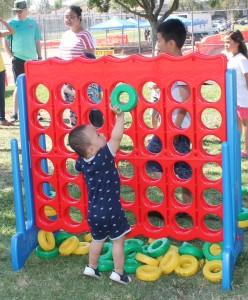 Young children enjoyed bowling, playing golf, toss the ball and building a wall with round blocks as their parents and grandparents urged them on to success.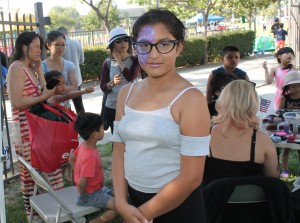 Face painting was another event that drew a large crowd.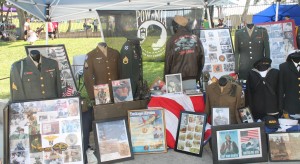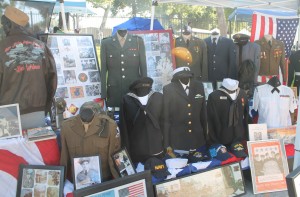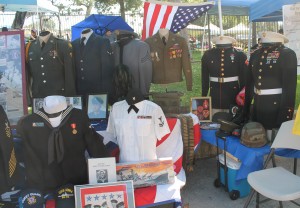 Art Hernandez had a very large military display to welcome home veterans. He displayed the POW/MIA flag, several military uniforms, pictures that includes some of his family members as well as other veterans. He said that his display honored all Americans who have served our country.
Art Hernandez can be reached at 626-367-7698 for information on his "For Your Honor" military display.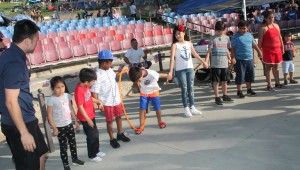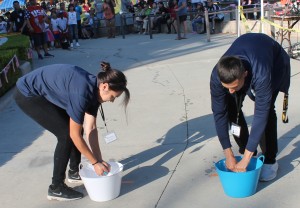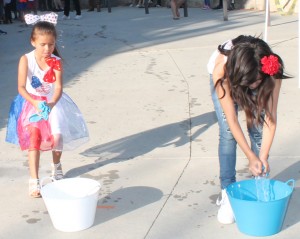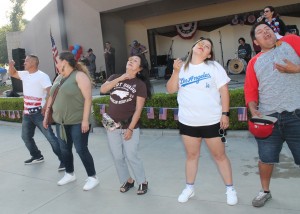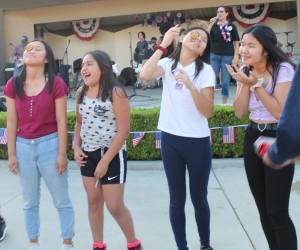 Children of all ages were invited to play the Hula Hoop game, which two teams faced off and tried to pass the hoop ever the bodies without letting go of their hands. The winners received prizes. The second game was members of two teams each dunked a cloth in a bucket and ran over the ground to squeeze their cloth out into their team bucket.  The winning team filled up their bucket first and won prizes. Another team placed a cookie on their forehead and tried to move it to their mouths by their face muscle. The winner received their cookie. Both adults and children place this game.
All of the participants enjoyed these games and wanted to continue but staff ran out of prizes.
The guests also enjoyed the delicious Mexican food, fresh fruit, cold drinks, baked potatoes and popcorn that were available for sale.

Bulletproof Soul rocked the park with R & B, Funk and Top 40 songs as the entertained continued at the birthday party.
The celebration ended with Fireworks that lit up the night sky. It was a reminded of our National Anthem "The Star-Spangled Banner".
"O say can you see, by the dawn's early light,
What so proudly we hailed at the twilight's last gleaming,
Whose broad stripes and bright stars through the perilous fight,
O'er the ramparts we watched, were so gallantly streaming?
And the rockets' red glare, the bombs bursting in air,
Gave proof through the night that our flag was still there;
O say does that Star-Spangled Banner yet wave
O'er the land of the free and the home of the brave?"
Happy Birthday to our United States of America!
Leave a Response