Veterans Day Observance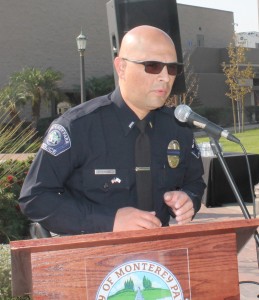 Monterey Park Police Lieutenant Gustavo Jimenez welcomed all of the residents, elected officials and his fellow veterans to Monterey Park's observance of Veterans Day held in front of City Hall on November 11th.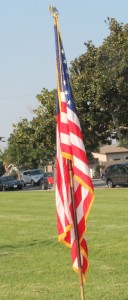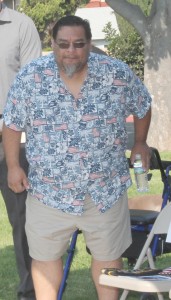 Post Commander Gabriel Suarez instructed members of Post 397 to present our colors and led our Pledge of Allegiance.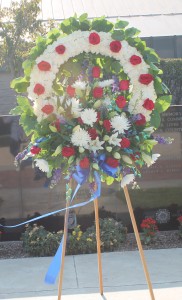 Members of the Post also placed the colorful wreath in front of the War Memorial.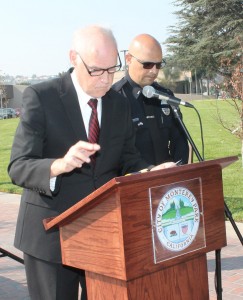 Post Chaplain Tom McCrady led the invocation. He asked God to honor our veterans. He asked God to bless them for their service to protect our country. He asked God to bless them with peace and happiness.
Lt. Jimenez introduced Monica Killen from State Senator Ed Hernandez' office, Assemblymember Ed Chau, Mayor Peter Chan and City Clerk Vince Chang. He thanked the military members for their service.
He reminded the audience that World War I ended on the11hour of the11th day of the11th month in 1918. Today we celebrate the end of this war that was called Armistice Day in 1938 to honor the veterans of that war. In 1954 after fighting in World War II and the Korean War, the 83rd Congress, at the urging of the veterans' service organizations they changed to name to Veterans Day to honor all of the American veterans.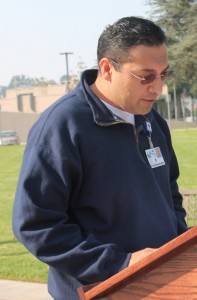 U S Army Veteran David Mesa addressed the audience. He spoke about his service in Bosnia.  As they traveled across the country many people greeted them and waved American flags in their honor. His platoon camped out in the snow since Bosnia is a frozen country. He recalled all of the gunfire. He said there is no place like home. He said that his military years are some of the best years of his life. He spent his service defending people for their religious beliefs. He now attends school at Cal State LA and works at the Monterey Park Hospital.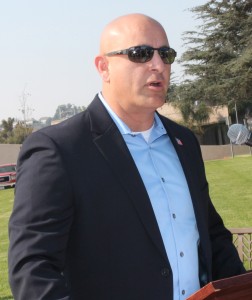 U S Army Veteran Richard Gonzalez, a member of the Monterey Park Water Department, recalled in 1992 he was stationed in Florida to help clean up after Hurricane Andrew. He was then assigned to Africa to help catch the assassins of a King. They were successful as the assassins were captured and killed.  He said the Royal family thanked them for their support.
He said that he was able to bring all of his troops home from their tour of duty. The veterans have a military bond because they have all walked in those shoes. Since his tour in Africa he appreciates of a cold glass of water and a fresh pair of socks. He enjoys the little things in life. He is from a family of veterans. He stated that only 1% of Americans serve in our military. His duty was to serve the Americans. He thanked everyone for attending and he also thanked his fellow veterans. He asked God to bless the audience.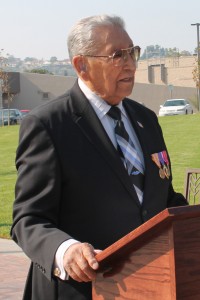 World War II Veteran Arthur Hernandez is 95years old. He served in the South Pacific in the 7th Infantry Division, a Combat Unit that was founded in California. He served as a 1st Scout in the 184th Infantry Regiment.  On April 1, 1945 he was stationed in Okinawa. He recalled being wounded twice and almost lost one of his feet. He was sent back to California to recover. He later moved to Monterey Park.
He spoke about the history of the Purple Heart that George Washington created to honor his wounded troops. The first Purple Hearts were cut from a purple material and later made into badges. All military members wounded in action are entitled to receive them. We spilled a lot of blood.
He also gave a brief history of the military life. He stated that according to his research George Washington called his men veterans. We are all veterans and are proud of it. He applauded the fire and police departments for their service. He called them veterans. He loves all of us with all of his heart.
The veterans defend our country and are willing to fight for us. He asked God to bless us. He thanked the city for honoring the veterans.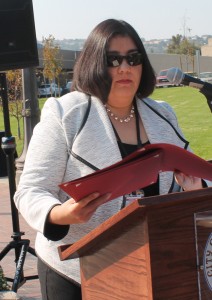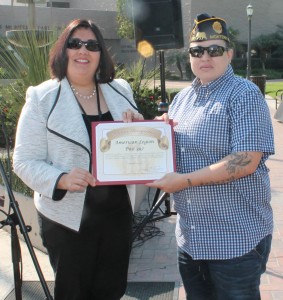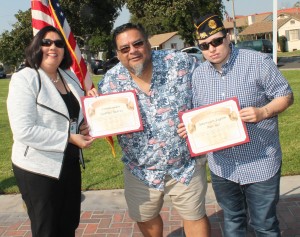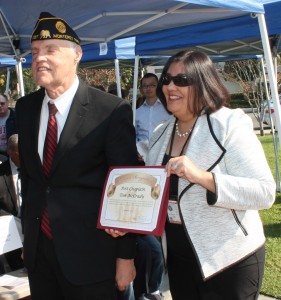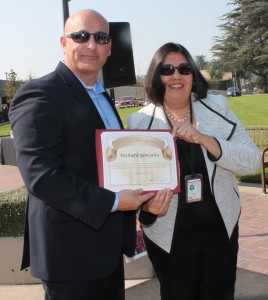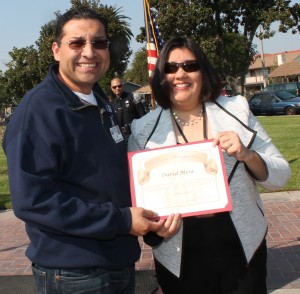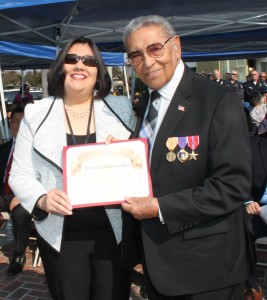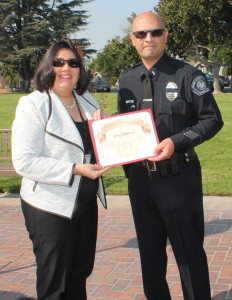 Monica Killen from State Senator Ed Hernandez' office said she is here on behalf of Ed Hernandez to honor our veterans. She presented proclamations of appreciation to Post 397, Gabriel Suarez, Tom McCardy, Richard Gonzalez, David Mesa, Arthur Hernandez and Gus Jimenez for their service to our country.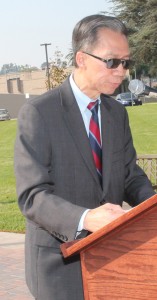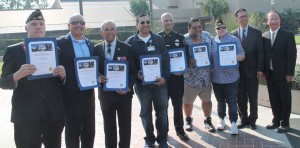 Assemblymember Ed Chau said he was honored to be here today. He thanked the audience for participating in this celebration. World War I ended on the11th hour of the11th day on the 11th month in 1918. He thanked all of the veterans and their families of their service. California is home to1.8 million veterans and has more veterans of color. We should love them equality.
He presented proclamations of appreciation to Post 397, Gabriel Suarez, Tom McCardy, Richard Gonzalez, David Mesa, Arthur Hernandez and Gus Jimenez for their service to our country in the company of Mayor Peter Chan.
Lt. Jimenez thanked the residents, their families and friends for attending this event. He is a U S Army veteran. He is honored to standup with all of the other veterans. We should thank all of the veterans. They allow us to live in our free country.
Members of Post 397 have invited everyone to attend their Open House.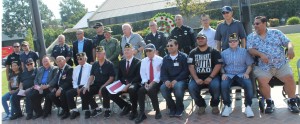 Veterans thanked the city and residents as they posed for a group picture in memory of this special day.
Leave a Response