Year of the Tiger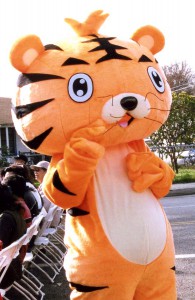 Rosemead held their first Chinese Lunar New Year's Celebration on January 31 in Rosemead Park to honor the Year of the Tiger.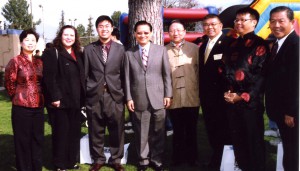 Councilmembers Polly Low, Sandra Armenta and Steven Ly were joined by Assemblymember Mike Eng, James Su (EDI Media), Alhambra Councilmember Stephen Sham, Garvey School Boardmember Henry Lo (representing State Senator Gloria Romero) and former Claremont Councilmember Peter Yao for the dedication of this event.
Ms. Low welcomed all to the City's first Lunar New Years Celebration in English and Chinese. She stated that the Council supported her request to have this celebration for all the residents to enjoy. Mayor Maggie Clark was not able to attend today and sends her best wishes for the New Year.  She thanked the staff and residents for their support.
Ms. Armenta welcomed all to this event. It is a good way to come together.  She wished everyone a Happy New Year in Chinese and English.
Mr. Ly welcomed all to the first Lunar New Year celebration. He thanked Polly Low and Council for supporting the diversity of Rosemead. He wished everyone a Happy New Year in English and Chinese.
Mr. Eng praised the Rosemead High School Band who played the National Anthem at the Grand Opening.  The young people are our future. He presented proclamations to the Council and EDI in honor of this event. He wished everyone a Happy New Year in English and Chinese.
Mr. Su thanked the performers, sponsors and God for the beautiful weather. The event was re-scheduled do to wet weather.  He wished everyone a Happy New Year in English and Chinese.
Mr. Sham said it was a pleasure for him to be here in Rosemead. He wished everyone a Happy New Year.
Mr. Lo wished everyone Happy New Year in the Year of the Tiger. He made a presentation to Council on behalf of Senator Romero. She wishes everyone a Happy New Year.
Mr. Yao thanked the Council for building the communities. He wished everyone a Happy New Year.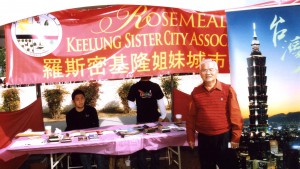 James Wang, Chair of the Rosemead – Keelung, Taiwan Sister City Committee. Their booth offered colorful brochure about Keelung, Taiwan as a tourist attraction.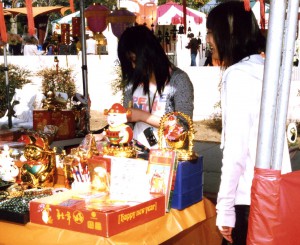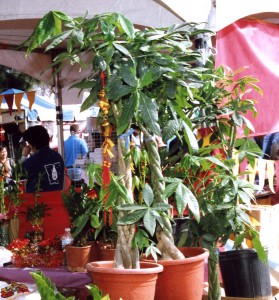 Chinese statues, flowers, plants, artwork, clothing, music and movies were some of the items on sale during the event. Information booths also offered the residents an introduction to other services available in their neighborhoods.
Food booths offered a choice of International and classic American fare.
Live entertainment was featured on the stage.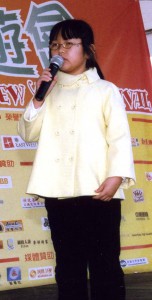 Sammi Su, nine years old, entertained the crowd with several songs. She has the voice of an angel.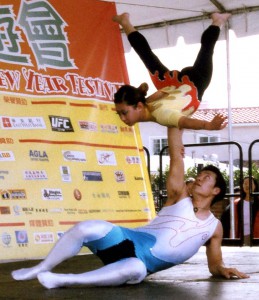 Haitao Contortionists twisted and turned their bodies around to the delight of all.  This couple has entertained around the world.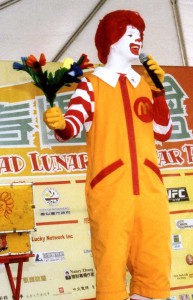 Ronald McDonald performed several feats of magic. He had several children from the audience assist him as part of his performance. He enchanted the young and old alike.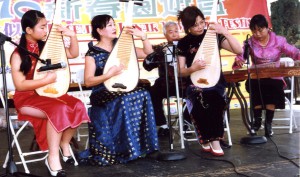 Betty Zhang and her students played several Chinese musical instruments for the enjoyment of the guests.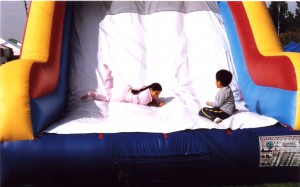 The giant slides and moon bounces were part of the celebration too.
Happy Chinese New Year!
Leave a Response