Happy New Year 2016!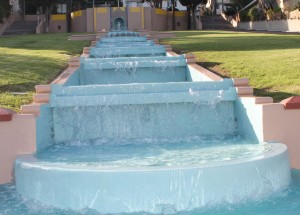 Monterey Park's historical Cascades Waterfall was rebuilt in 2015 by the city as part of the city's centennial celebration.
Monterey Park incorporated on May 29, 1916 by voter approval of the majority of male voters registered to vote. Women were not allowed to vote until 1920.
History states that the residents voted to be come a city so they would not become a sewer farm for Alhambra, South Pasadena and Pasadena.
The lush green hills and valleys were developer over the years into a bedroom community on the outskirts of Los Angeles.
Peter N. Snyder, a Greek immigrant, was a real estate developer in 1920s.  He had a vision of building and selling homes in the hills north of Atlantic Blvd. in Monterey Park and the adjoining city of Alhambra. He called his development Midwick View Estates.
Several months after he built his elaborate El Encanto "Art Deco/Spanish" sales office with the waterfalls tragedy struck. The stock market crashed in 1929 along with Mr. Snyder's dreams.
Records state that in 1940 Mr. Snyder deeded his El Encanto and waterfalls to the city.
On October 23, 2015 the residents, business owners and employees celebrated the 85th birthday of Monterey Park's famous historical landmarks, El Encanto and the Cascades he created.
The Centennial Committee and City Councilmembers have planned to celebrate the city's 100th birthday with many events.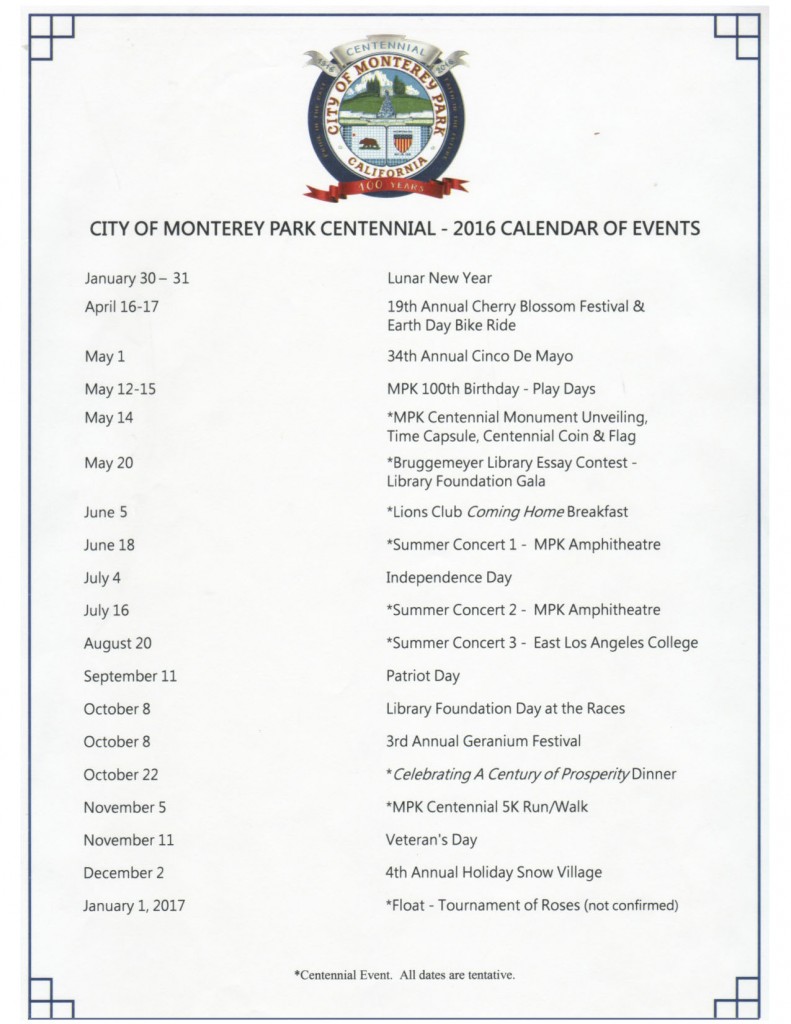 Schedule of Events.
The residents, business owners and their guests are invited to celebrate Monterey Park's Centennial.
Happy 100th Birthday Monterey Park!
Leave a Response