Easter Egg Hunt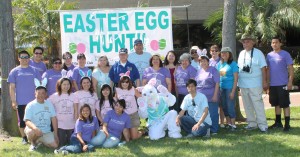 Members of LAMP Optimist, Eco-Harmony, Trinity Church and volunteers joined together for The "Golden Ticket" Annual Easter Egg Hunt in front of the Monterey Park City Hall on April 4.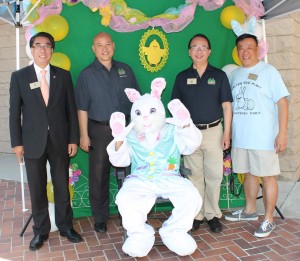 Mayor Hans Liang, Mayor Pro Tem Peter Chan, Councilmember Stephen Lam and City Clerk Vince Chang joined the Easter Bunny as the crowd of young children with their parents staked out their place in line to enter the egg hunting grounds.
Mayor Liang welcomed all to the city of Monterey Park. He wished everyone a Happy Easter! Mayor Pro Tem Chan thanked LAMP Optimist, Eco-Harmony and Trinity Church for holding this wonderful celebration. He also wished everyone a Happy Easter! Councilmember Lam asked if the crowd was having fun?  He received a very loud response from the children. He thanked the sponsors and volunteers too.
The event featured 2,000 plastic eggs filled with candy and 38 of those eggs were filled with a golden ticket for the winners of the Easter Baskets.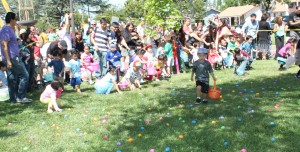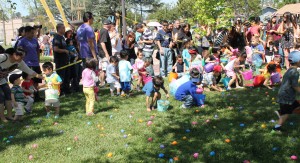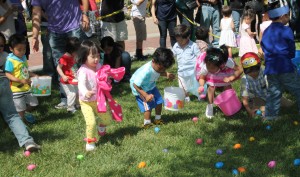 Children in the two to five age group scrambled to pick up as many eggs as they could carry.
Alhambra School Boardmembers Adele Andrade-Stadler and Bob Gin joined in the fun of presenting the colorful baskets to the children.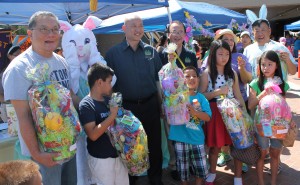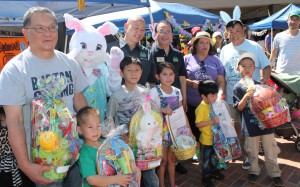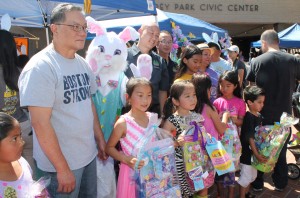 Some of the 38 winners proudly accepted their baskets as their proud parents and grandparents looked on.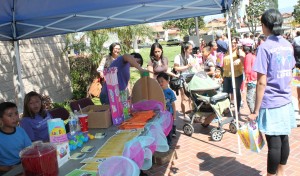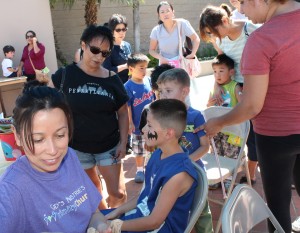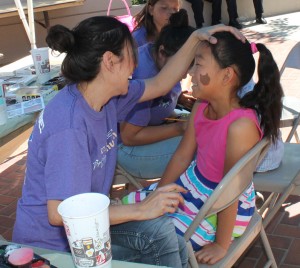 Student volunteers from the Police Explorers, Mark Keppel, Trinity Church, LAMP and Eco-Harmony enjoyed watching the little ones as they gathered their eggs, played games for candy and had their face or their hand painted with Batman, butterflies, baseballs, flags and more.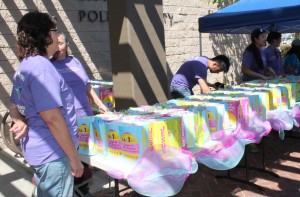 Members of Trinity Church passed out candy bags to all of the children as part of the Easter celebration.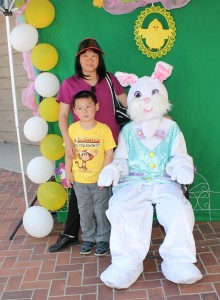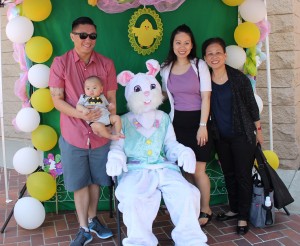 The Easter Bunny visited with many of his friends at this special event.
This annual event is one of the many cultural events sponsored by the Monterey Park's service clubs and the city so the residents can connect together and enjoy their hometown.
Leave a Response