Monterey Park's Shake Out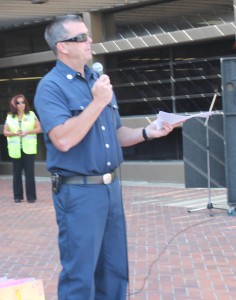 Fire Captain Matt Hallock instructed the City Hall employees on how to protect themselves in an earthquake during the California Great Shake Out held on October 16.
This is the sixth year of the Great Shake Out that the city has participated in with employees and residents through out the state.
The city is prepared for any disaster with the new Emergency Operations Center. We are getting better and better to deal with a major earthquake.
The new instructions are "Drop, Cover and Hold On". People are being instructed to drop to the floor, cover their heads and hold on to a sturdy table for protection.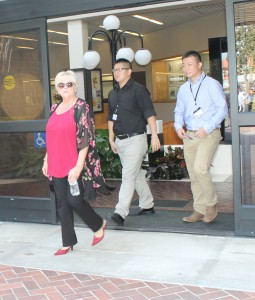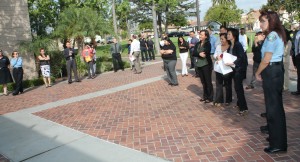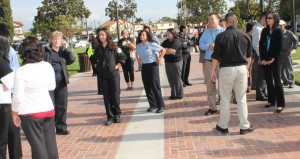 The employees left the building and stood in groups as their floor wardens checked to be sure that no one was left in the building.
A contest to answer earthquake questions was held and several lucky winners received prizes for their correct answer.
Leave a Response