Toypurina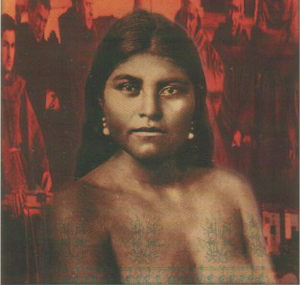 Toypurina A Story of Love, Determination & Loss
PREMIERES OCTOBER 23rd -26th       ON SALE NOW.
All seats $35 ($25 for Seniors/Students & Groups). Click here to purchase your tickets.
The Mission Playhouse staff is collaborating with the Gabrieleno-Tongva San Gabriel Band of Mission Indians on a new play Toypurina.
Based on true story, Toypurina follows the life of a remarkable Native American woman who led a rebellion in 1785 against the San Gabriel Mission, after seeing her people suffer at the hands of the settlers. She was captured, imprisoned and forced to live in exile in Monterey, far away from her homeland and people.
The play is co-written by Matthew Lovio and Andrew Morales, members of the Gabrieleno-Tongva Band of Mission Indians and is directed by Jonathan Salisbury.
Click here to make a donation!
Become a sponsor! Read about sponsorship opportunities here. If you have any questions or if you'd like stay up to date with progress, please contact Jonathan Salisbury at (626) 308-2865 ext. 221.
For details of school performances, please contact Jonathan Salisbury at the number above or by email: jsalisbury@missionplayhouse.org.
Leave a Response