San Gabriel Mission Car Show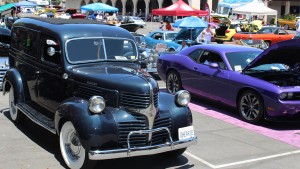 San Gabriel Mission's Second Annual Blessing of the Cars Car Show had a record crowd and entries, entries from the car in the new movie Jersey Boys to stock, custom, classics, roadsters, dragsters, trucks, recreational vehicle, motorcycles and an electric bike, various foods, tropical snow ice truck, entertainment featuring San Gabriel Mission Marimba Band and many awards for the car show competition.
The event was held on June 21 and featured many special cars.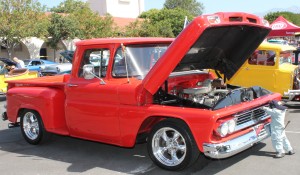 1960 Red Chevy Pick Up Truck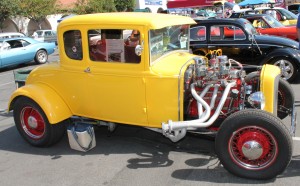 1930 Yellow Ford Coupe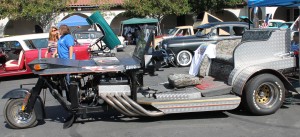 1976 Trike Bike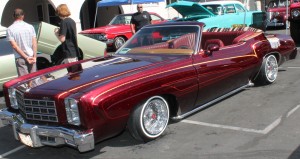 1977 Candy Red Chevy Monte Carlo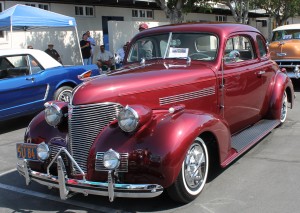 1939 Red Chevy Coupe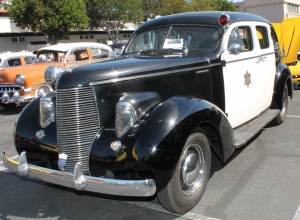 1938 Los Angeles County Sheriff's Studebaker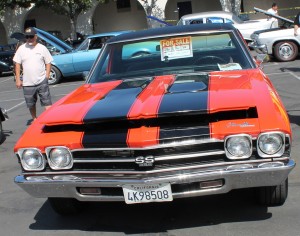 1969 Orange and black Chevy Camero Pick Up Truck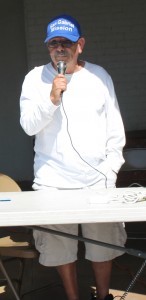 Xavier Vargas, Director of the Car Show, thanked everyone for attending this special event. He thanked Chuck Lyons and the volunteers for their support.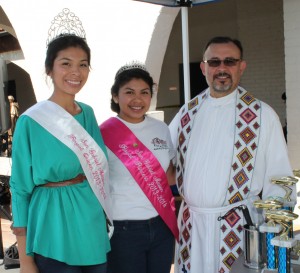 Father Tony Diaz, Mission Queen Michelle De Luna and Princess Lilia Valdez preparing to bless all of the cars.
Father Diaz thanked everyone for attending this event. It is a family affair creating these cars. He asked God to bless and give us courage to help others with smiles and friendship. He asked God to bless the cars and everyone.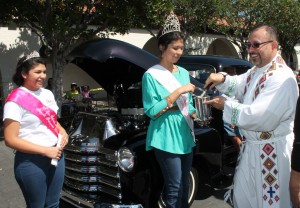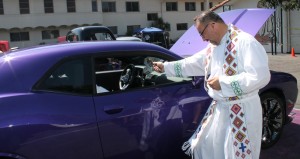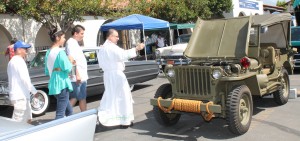 Father Tony Diaz blessed the cars and their owners with the assistance of the Royal Court.
The Second Annual Cars Show is part of the Mission Fiesta celebration that is held every Labor Day weekend.
Leave a Response