SPRING/SUMMER
By Mona Raskin
We were no sooner experiencing a fairly pleasant spring when       suddenly June 22nd "summer' arrived which truly is a sign that we can expect an increase in temperature. It is also a time when we can expect an urgent need for more water, aside from drinking, bathing, laundry and that  occasional squirt of water for our lawns !
Our city has occasionally notified residents to be more stringent in       their water usage.  It is also believed that our water bills will be rising in the near future, so this is another important reason to consider along with other household affairs!
All the above can be a strain for many property owners, especially for       their backyards, lawns and the upkeep of pools!  However if their is a water crisis, it will be necessary for all of us to seriously conserve our water supply in a number of ways for our homes and families and the city of Monterey Park!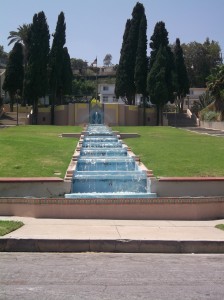 The Cascades
Leave a Response