Lion's Breakfast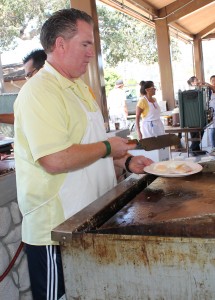 Monterey Park Police Chief Jim Smith was busy cooking eggs to order at the 67th Annual "Ham'n Egg's Breakfast" held on June 1st at the Barnes Park Pavilion.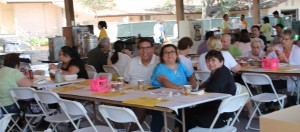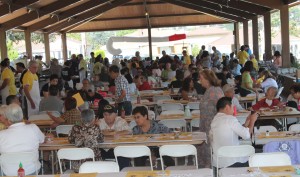 Longtime residents joined with new residents and their guests to enjoy a delicious breakfast and good conversation.
All of the proceeds are used by the "Lion's Eyesight for Kids Program" serving over 2,500 Monterey Park Grammar school children with annual free vision screening.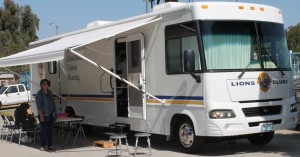 The Lion's Club van was available for residents wishing to have the eyes and hearing screened during the event.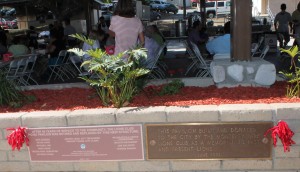 The remodeled Barnes Park Pavilion was replaced after 40 years of service. The 796 guests approved of the new style of the roof and cooking areas.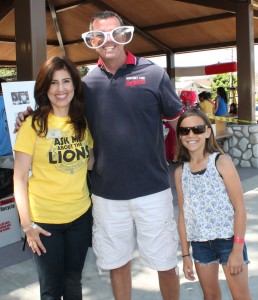 Councilmember Teresa Real Sebastian clowned around with Firefighter Matt Hallock and his daughter, Cici Hallock before serving the guests with more coffee.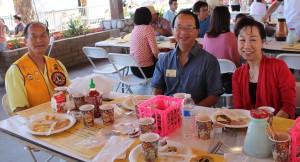 Mayor Anthony Wong joined Councilmember Peter Chan and his wife, Jenny Chan enjoying the delicious breakfast.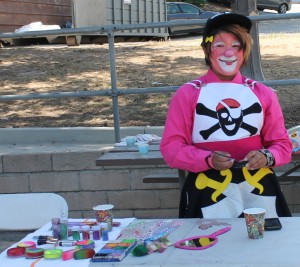 Face painting was available for children of all ages.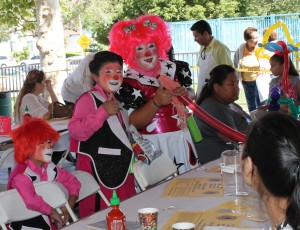 A clown family created balloon toys and animals for everyone.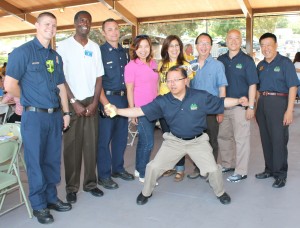 Councilmembers Hans Liang, Mitch Ing, Peter Chan and Teresa Real Sebastian joined with City Clerk Vince Chang, Dora Leung, Monterey Park firefighters and Delario Robinson to celebrate the Lion's Club breakfast.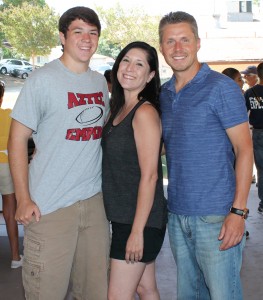 Chamber Office Manager Deana Sewell, Mark Keppel Football Coach Aaron Sepulveda and Mark Keppel student Brian Sewell enjoyed the good food and friendship.
Student volunteers from the Monterey Park Police Explorers, Mark Keppel Lion's Club, Mark Keppel football team and Mark Keppel tract team assisted with setting up the tables and chairs, serving food, bussing the tables and cleaning up the pavilion after this very success event.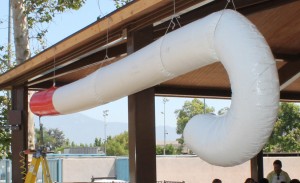 The famous "White Cane" was proudly displayed for everyone to see as they drove by the park.
Leave a Response