SUMMER SOLUTIONS
by Mona Raskin
Here it is in the midst of summer and many of our neighbor's youngsters are idle for lack of interesting activities to participate in.  Due to our weak economy, this summer many summer schools were brought to a halt. Today, parents will have to search for alternatives themselves!
One suggestion may be a visit to their local library, Bruggemeyer library. They can find an assortment of reading materials according to age groups while sitting in an air-conditioned facility.
Another area that many youngsters may find rather exciting and interesting is Astronomy. On Wednesday evenings, Garvey Ranch Park's Planetarium is opened to the public at 7 p.m. Exploring and learning about our solar system can be an especially enjoyable experience! They may even get to view the Planetarium's giant telescope!
Aquariums are also another interesting way to explore and learn about our ocean's sea life. A visit to our beach's tide pools can make it even more exciting as youngsters can physically observe the various sea creatures move about in their environment!
Senior citizens, as well, may have the desire to participate, as well, in some of these activities.
Langley Center for example can provide an assortment of trips and activities for their elderly citizens. Classes in Brush Painting, Needle craft, Dancing or just playing Bingo are available for the seniors to participate in… In addition, a class in Mature Driving Training is also offered recently, we enjoyed this class instructed by Police Officer, Paul Jimenez. He was informative with an assortment of the newest traffic laws and rules of the road! One, you should always be aware of , pedestrians crossing the road. Two, use your horn in an emergency only.  Three, road racing or cutting someone off should be avoided.  Be aware, when you approach a school bus with flashing red lights, you must alwaysstop. It is also important to adhere to all traffic signs.  It was an extremely helpful class which ultimately earned everyone who attended a special discount certificate for your auto insurance. Classes are from 8.00 a.m. to 4.00 p.m. Future hours may vary. It surely was a good way to spend a summer's day!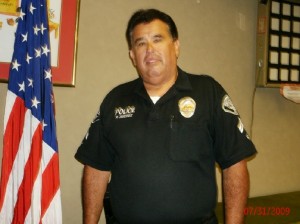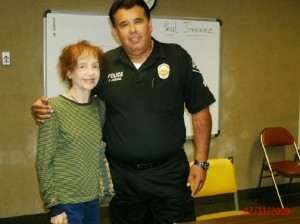 Leave a Response