FAMILY AFFAIR
By  Mona Raskin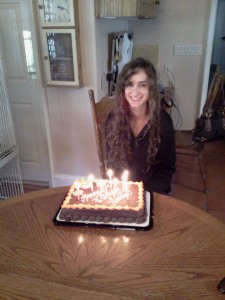 On February 23rd, granddaughter, Laura Bedol celebrated her
21st birthday with her extended family at Mimmi's Café in Upland, Ca.
It was rather a special event, which included Laura's outstanding
musical performance at the Bob Coles conservatory of Music at Long
Beach State University this past year! It was truly a well-deserved event
in which this particular birthday will always be remembered for its special
year!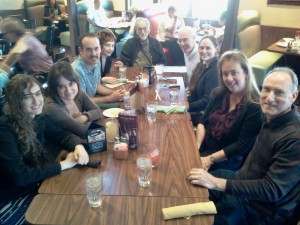 Laura's family consisted of Laura's parents, mother, Keri Bedol,
father, Mark Bedol, sister, Jessica, brother, Adam Bedol!  Her uncle David
and aunt, Melanie Lawrence from No. Carolina including California grand
parents, Sol and Mona Raskin!
It was an especially joyful and happy occasion having the extended
family get together! Today many relatives live in other parts of our nation &
its difficult to meet one another on special occasions!
Fortunately, it was also a sunny and pleasant afternoon, which took
place a week before we experienced a huge winter storm!  Aside from the
fierce winds and continuing rain, So. California somehow truly managed to
be rather thankful for the much needed water!
Leave a Response