Monterey Park Bruggemeyer Library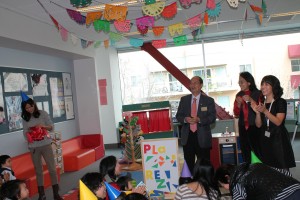 Volunteer Helen Au and Librarian Christina Yueh assisted Mayor Anthony Wong and Librarian Diana Garcia with the Ribbon Cutting Ceremony on March 6.
Librarian Diana Garcia welcomed everyone to the new play area on the second floor of the Children's Library. This area is dedicated to the education of young children. It provides toys, games, books and more for young children and their caregivers to enjoy during the library hours. She thanked the Library Board and staff for their assistance.
This project was funded with a $5,000 grant from the California State Library's Early Learning with Families 2.0 Initiative to develop and expand early learning opportunities for children and families within the library.
Mayor Wong thanked the librarians for this event at the Early Learning Center. The library is now opened seven days a week. This new play area helps parents and their children to work together. It helps the kids socialize.
Helen Au works for the Asian American Economic Development Enterprises, a partnership member with the library.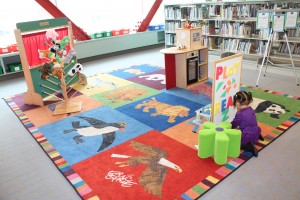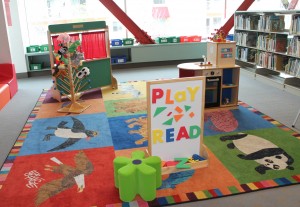 Children with their parents and grandparents played with the toys and enjoyed the refreshments provided by the Friends of the Library.
The Monterey Park Bruggemeyer Library is located at 318 S. Ramona Avenue in Monterey Park. Library hours are: Sunday 1-5 PM; Monday & Tuesday 12 Noon to 9 PM; Wednesday & Thursday 10 AM to 6PM; Friday & Saturday 10 AM to 1PM.
Leave a Response