Artist of the Month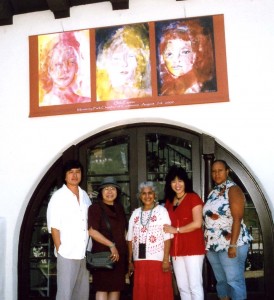 Monterey Park's Art and Culture Commissioners Michael Wong, Nancy Yee, Shirley Batman and Alicia Martinez with local artist Ofelia Esparza in front of the historic El Encanto. The commissioners invited her to showcase her artwork as the Artist of the Month on August 8 and 9.
Ofelia Esparza is an esteemed artist who also creates beautiful Dia de los Muertos and other traditional altars.
The show at El Encanto was her third showcase. She has exhibited in many group shows and has a large body of work.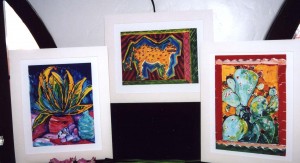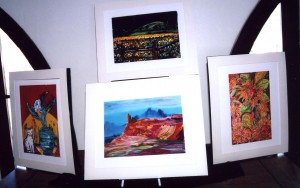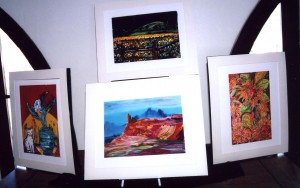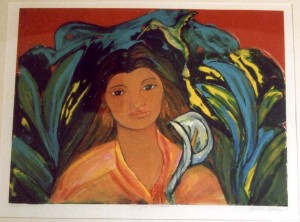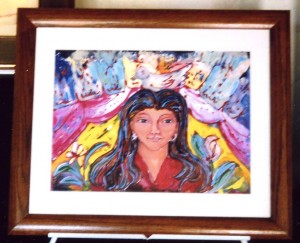 Her monotype artwork is outlined in black and painted in vibrant colors.  She works on woodcuts, glass plates and silk screens that are printed one at a time.
Mrs. Esparza was born and raised in East Los Angeles.  Her artwork reflects the colorful tradition of Mexico.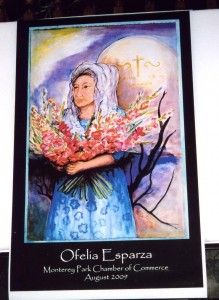 For more information on Ofelia Esparza's art please contact her at oesparaza12@sbcglobal.net
Leave a Response