Rose Parade Float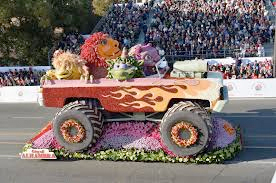 Alhambra entered this beautiful float in the 2014 Rose Parade.  It is their 86th entry in the world famous parade.
Dreams Come True was the theme of the parade.
The Alhambra Chamber of Commerce oversaw the construction of four monsters riding in a monster truck on this 17-foot-tall colorful float.
This float was a child's dream that became a reality.
The crowd yelled and cheered for this float as it passed by hundreds of people lining Colorado Blvd.
The City of Alhambra begins each New Year with a colorful float in the Rose Parade.
Leave a Response