Dinsmoor Heritage House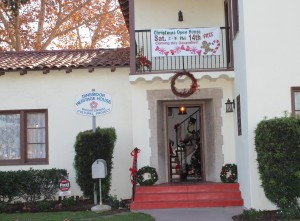 The Dinsmoor House was dressed up their annual Christmas Open House held on December 14.
This early Spanish style house was designed and built in 1929 by Isabel Dinsmoor Putman on the 33-acre dairy farm once owned by the J. W. Robinson family. The house and grounds are located on Steele Street in Rosemead.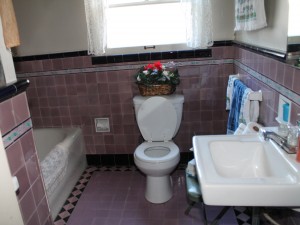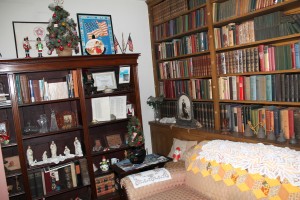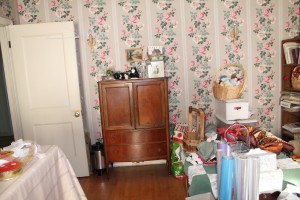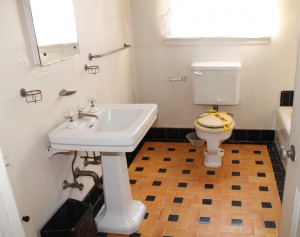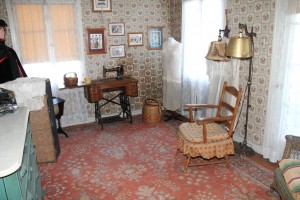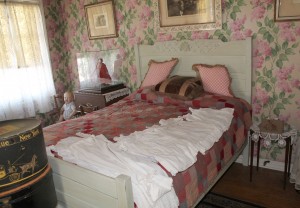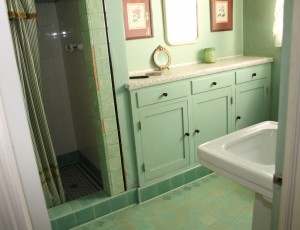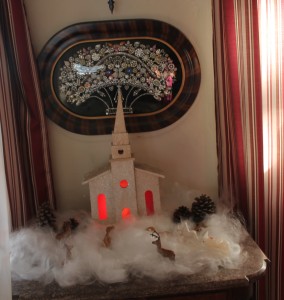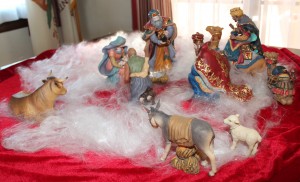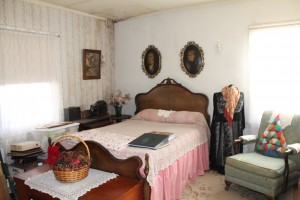 The house was built with very modern ideas that included two bathrooms on the second floor next to the bedrooms and a bathroom on the main floor near the kitchen, living room, dining room and a home office.
The house is a Cultural and Historical Museum containing period furnishings, glassware, china and silver from this period.  The house also includes memorabilia of L. J. Rose for whom Rosemead is named and other historical artifacts relating to early Rosemead history.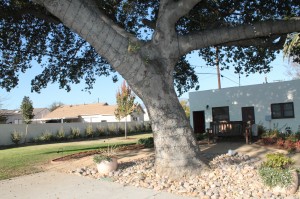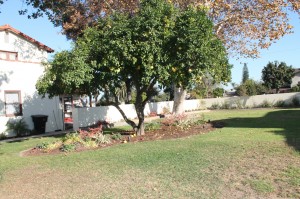 The large back yard has just been redone and a bench is located under the 100-year- old oak tree. The yard also has a grapefruit tree and flowers.
Touring the 1929 Dinsmoor Heritage House was a chance to step back into early California history.
For more information on touring the Dinsmoor Heritage House please visit their website: DinsmoorHouse.org
Leave a Response