Assemblymember Ed Chau Hosts Meet and Greet and Toy Drive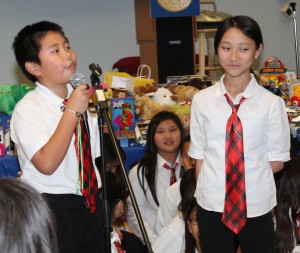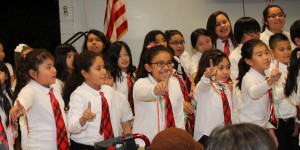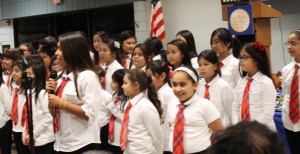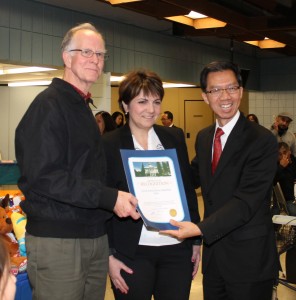 Choir Instructor Marina Tahmizian and the Garvey School District Rhythmax Choir opened the event at Langley Senior Center in Monterey Park on December 9.
Fifty-six students sang Christmas carols to the delight of the audience.  They filled the room with the Christmas spirit.
Assemblymember Ed Chau presented a proclamation to them in honor of their participating in his first holiday toy drive.
300 guests enjoyed the delicious food donated by local businesses.  Local businesses and residents donated over 500 toys to share with children in the 49th Assembly District.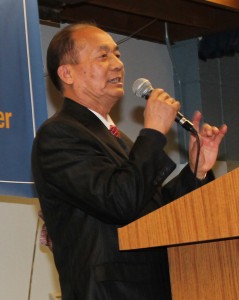 Mayor Pro Tem Anthony Wong introduced Assemblymember Ed Chau to the audience. He is working very hard in Sacramento for all of us in the 49th Assembly District. He served on the Montebello School Board.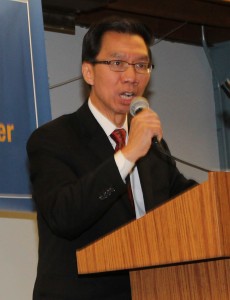 Assemblymember Ed Chau said this is his favorite holiday season to give thanks for what we have and help those who need our help. He is serving us in Sacramento. California is doing well this year. We have a $5.6 billion surplus for 2014 -2015. We will have a larger surplus in 2016- 2017. Please remember people in need especially homeless families.
The governor has signed six of his bills into law. AB 267 protects lawyer referral service confidentiality; AB 381 protects victims of financial elder abuse; AB 873 makes changes to emergency housing and assistance programs for the homeless; AB 984 changes the laws for homes purchased through CalHFA; AB 1275 clearly defines the term "owner" on unclaimed property and ACR 56 recognized May 2013 as Asian and Pacific Islander American Heritage Month. He will be working on his eight bills that are still pending and other new laws.
He thanked his staff in Sacramento and his local staff for their support.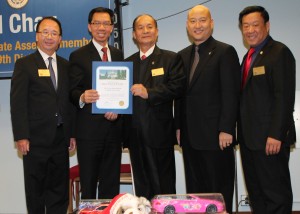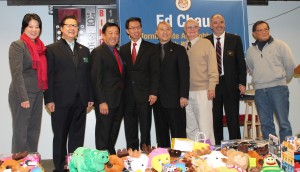 Assemblymember Ed Chau welcomed elected officials on the stage for a group picture. Monterey Park Councilmembers Anthony Wong, Hans Liang, Peter Chan, City Clerk Vince Chang, San Gabriel Councilmember Chin-Ho Liao, Alhambra School Boardmember Bob Gin, Garvey School Boardmembers Janet Chin and Henry Lo, San Gabriel School Boardmember Denise Menchuca, Carol Quan from the County Assessor's office and San Marino's Planning Commissioner Bill Foley. Alhambra Councilmember Barbara Messina stopped by on her way to a Council Meeting.
Assemblymember Chau thanked all of he sponsors and volunteers for making this event special. He thanked all of the guests for their generous toy donations that will bring smiles to many children during this holiday season.
Leave a Response