BIRTH OF A SHINING NEW STAR
By Mona Raskin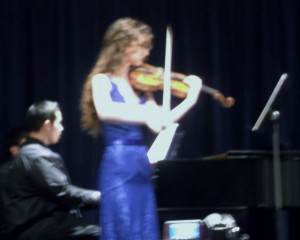 On Sunday Dec.8th, we were invited to attend a musical recital at
the  Bob Cole Conservatory of music located at the Cal state university, Long
Beach and college of Arts presented Violinist Laura Bedol in a
special event, accompanied by Resli Bagaygay!
The first segment began with a Max Bruch (1838-1920) composition
of Scottish Fantasy. Each of the four movements were based on Scottish
tunes!
Following this portion, the next event was from composer Ralph
Vaughn Williams (1872-1958) The poem "the Lark Ascending" served as an
inspiration for this peace.  Throughout its entirety, the violin evokes lark song,
in chirrup, whistle, slur and shake!
INTERMISSION
The next and last segment is by composer Ernest Bloch (1880-1956)
called "Baal Shem" This peace evoked the traditional eastern European
music at that time! With this final event, there was a huge roar of applause and
and much cheering by the audience!

Flowers were then presented to our granddaughter, Laura Bedol for her outstanding presentation and unbelievable careful handling of the violin strings.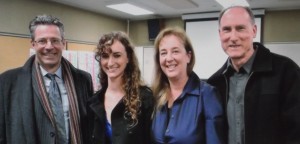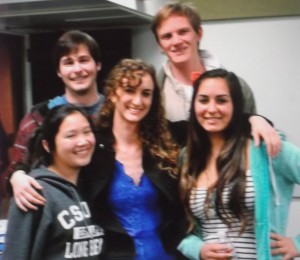 A lovely reception followed along with continuous photo shots of
Laura's teacher, Dr. Lorenz Gamma, family, college classmates and
friends!  It was a wonderful evening with which we will always remember!
Happy Holidays  to all!
Leave a Response