Day of the Dead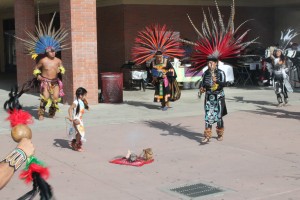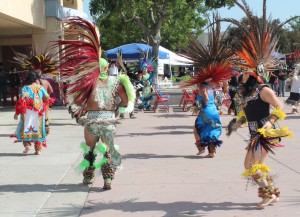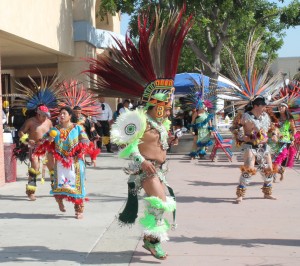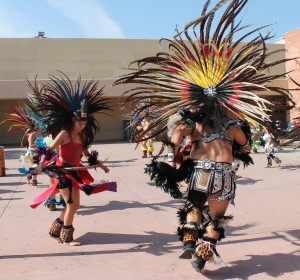 Azteca Dancers blessed this celebration held on October 26 at San Gabriel High School.  The Alhambra Latino Association sponsored it.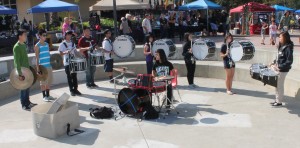 Members of the San Gabriel High School Matador Band enlivened the festival with the music, which filled the air.
There were many booths that featured delicious Mexican and Chinese foods and beverages.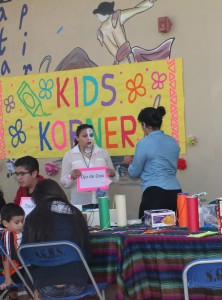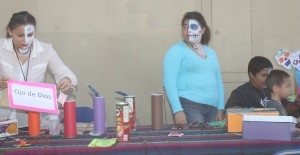 The Kids Korner featured face painting, paper flowers to be made, fans to be colored and eye of God to be created.
Booths were available to purchase special gifts to honor the Day of the Dead celebration as well as clothing, leather goods and art works.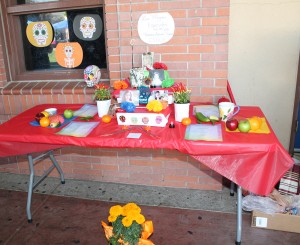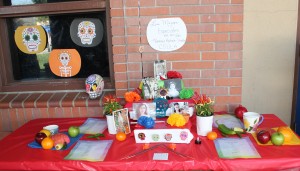 Ramona Andrade-Stadler from Cal State built an altar dedicated to her grandmothers Nancy Jane Stadler and Katherine Andrade Tellez, her cousin Crystal Ann Stadler and her friend Sophia Ilona Salazar.
She decorate it with special mementos from the life of each one her loved ones as wells as their favorite foods, drinks and flowers. Marigolds are the favorite flower used on altars.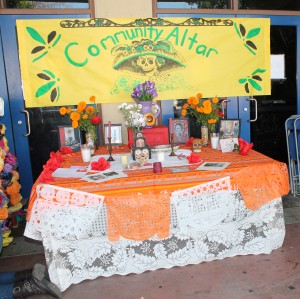 A Community altar was built to honor all of the dead.
Students also built altars honoring their loved ones and Michael Jackson, Whitney Houston, Walt Disney, Selena, Cory Monteith and Marilyn Monroe.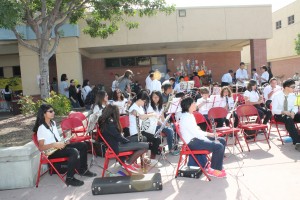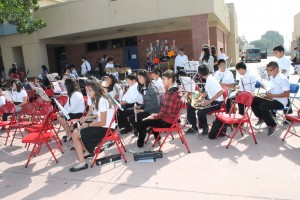 Members of the AUSD Middle School Band played to the delight of their families.
Entertainment also included music performed by the Mark Keppel High School Orchestra and several groups of folk dancers.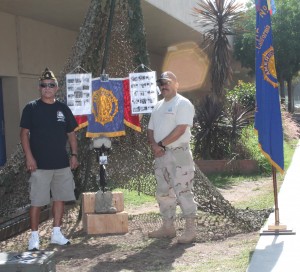 Members of the Alhambra American Legion Post 139 honored all of our military members who died in action.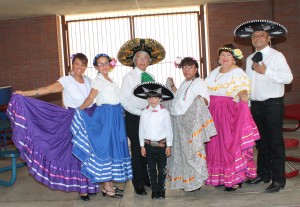 Members from St. Anthony Church were ready to perform on this special day.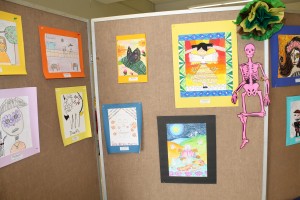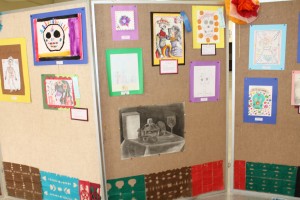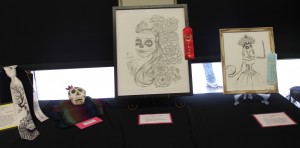 Art works from several students were posted for all to enjoy.  The students each created a picture to express their meaning of the Day of the Dead.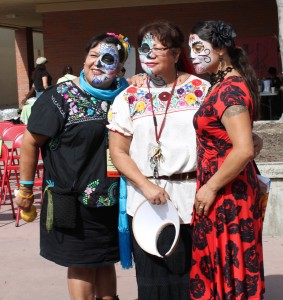 People with their faces painted enjoyed the fiesta to honor their loved ones.
Leave a Response