Monterey Park Police Update
Monterey Park Police Department Special Traffic Enforcement Campaign Targeting Traffic Safety
Police to increase enforcement aimed at dangerous and careless motorists, and pedestrians impacting traffic
The Monterey Park Police Department conducted a special Traffic Safety Enforcement Operation on Thursday, November 7, 2013. Extra officers were on duty patrolling areas where officers have responded to frequent collisions and cracking down on driving and pedestrian violations that cause collisions, injuries and fatalities.
Motorist failing to yield to pedestrians and those walking into traffic are a serious safety concern that puts everyone on the road at risk. In the most recent release of data for 2010, 578 have been killed and 11,429 seriously injured in California as a result of collisions that involved pedestrians. In Monterey Park officers have investigated 44 pedestrian involved fatal or injury collisions.
Drivers and pedestrians who break the law and place themselves and others in danger were cited. Officers focused efforts in areas with heavy pedestrian traffic, especially at intersections and streets where speed related collision are high. Officers paid particular attention towards distracted driving such as those using hand held cell phones or texting.
Officers remind motorist to slow down and obey posted speed limits, signs and signals, to stay alert and always give pedestrians the right-of-way. Those on foot should always use crosswalks, never walk into traffic, use sidewalks, or walk facing traffic where there are no sidewalks. If you are walking in crosswalks, always watch for motorist who may not see you. Expect the unexpected while crossing the street.
To avoid a distracted driving ticket or crash, Monterey Park PD offers drivers the following tips:
Turn off your phone and/or put it out of reach while driving
Include in your outgoing message that you can't answer while you are driving
Don't call or text anyone at a time when you think they may be driving. 
Funding for this program is provided by a grant from the California Office of Traffic Safety through the National Highway Traffic Safety Administration.
DUI Enforcement Operations Planned for Weekend of November 9
Drivers are reminded to "Drive Sober or Get Pulled Over"
Officers from the Monterey Park Police Department's DUI Enforcement Team were deployed to stop and arrest alcohol and drug-impaired drivers in the Department's ongoing traffic safety campaign. DUI Saturation Patrols will deploy on Saturday, November 9, 2013 between the hours of 9:00 p.m. and 3:00 a.m. in areas with high frequencies of DUI collisions
and/or arrests.
"We are working to make our community safe from impaired drivers," said Monterey Park Police Chief Jim Smith. "This is a 'Zero Tolerance' crackdown so Drive Sober or Get Pulled Over!"
In California, this deadly crime led to 774 deaths in 2011 because someone failed to designate a sober driver. In Monterey Park over the past three years, DUI collisions have claimed one life and resulted in 33 injury crashes harming 44 of our friends and neighbors.
DUI can impact the economy in addition to the pain and suffering of those immediately affected. Conservatively, a fatality has a $1.4 million impact, an injury $70,000, and a crash that only damages property averages nearly $9,000.
"California's roadways are very much safer today than they were just a few years ago," said Chief Smith. "The Monterey Park Police Department will be keeping the pressure on through enforcement and public awareness so that we can continue saving lives and prevent injuries."
Funding for this program is from a grant from the California Office of Traffic Safety, through the National Highway Traffic Safety Administration. Report Drunk Drivers, Call 911!
Monterey Park Police Warn Citizens to Beware of Solicitors for Military Support
October 31, 2013 — The Monterey Park Police Department is warning residents to beware of solicitors and to call the police if contacted by individuals soliciting donations for an organization called "Operation Care Package," in support of deployed soldiers and service dogs. The charity organization is based in Illinois and does not employ door-to-door solicitors.
Police were alerted to the activities of several individuals soliciting door-to-door in the 1800 Block of Cielito Ave. on Sunday, October 27 at approximately 6:40 p.m. Officers detained a male and three female subjects in a white Toyota Avalon and determined that they were soliciting
donations in the area. The driver of the vehicle, Henry William Honis Meyer, 23, 
of Cypress, was arrested for vehicle code violations and operating a business
without a permit. During the investigation, the subjects advised police that they
were staying at a motel in Cypress while operating as solicitors in the Monterey
Park and Montebello area. They were in possession of receipts for the
organization that appeared to be legitimate, along with brochures. Meyer told
officers that the solicitors keep 25% of all donations. Subsequent investigation
revealed that Meyer does not work for the charity organization; the investigation
is continuing.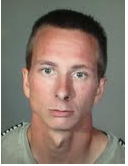 Meyer admitted to a prior allegation of soliciting, breaking and entering, 
trespassing, and criminal threats in Asheville, North Carolina, after police investigated a group of subjects who were soliciting magazine sales door-to-door.
The City of Monterey Park requires all individuals conducting business within city limits to purchase a business license. Residents should always verify the identification of solicitors and legitimacy of charity organizations before making donations. It is common for criminals to prey on compassionate citizens with causes such as military support, especially during the holiday season. Individuals going door-to-door may also be looking to burglarize unoccupied residences. Monterey Park citizens are encouraged to contact the police regarding solicitors in residential areas.
For more information please call the police department's non-emergency line at 626-573-1311.
Monterey Park Police Department Receives Grant for Special Traffic Enforcement and Crash Prevention
October 28, 2013 — The Monterey Park Police Department has been awarded a $90,000 grant from the California Office of Traffic Safety (OTS) for a yearlong program aimed at preventing deaths and injuries on our roadways through special enforcement and public awareness efforts. The grant received by Monterey Park will aid in the city's ongoing effort to improve traffic safety and quality of life. The police department will use the funding as part of an on-going commitment to keep our roadways safe through both enforcement and education.
"The goal of our partnership with our community and the Office of Traffic Safety is to reduce traffic related injuries and deaths. We will do this through a program of community education and enforcement," explained Monterey Park Police Chief Jim Smith.
The grant will assist in efforts to deal with traffic safety problems and to reduce the number of persons killed and injured in traffic collisions. While traffic deaths from all causes declined by nearly 39 percent between 2006 and 2010 in California, they rose by 2.6 percent in 2011. State and federal officials anticipate that figures will show another rise for 2012. DUI deaths remain the largest sector, at nearly 30 percent of traffic fatalities. Recent trends show increases in two new categories – distracted driving and drug-impaired driving.
Activities that the grant will fund include:
Specialized DUI and drugged driving training such as Standardized Field Sobriety Testing 
(SFST), Advanced Roadside Impaired Driving Enforcement (ARIDE) and Drug Recognition 
Evaluator (DRE)
Public safety presentations (regarding pedestrian safety, DUI, distracted driving, seat belt and 
child safety seat usage)
DUI saturation patrols
Distracted driving enforcement
Seat belt and child safety seat enforcement
Speed, red light and stop sign enforcement
Warrant service operations targeting DUI offenders with multiple convictions
Compilation of DUI "Hot Sheets" identifying worst of the worst DUI offenders
Compliance checks of the "worst of the worst" – repeat DUI offender probationers with suspended 
or revoked driver licenses. 
Funding for this program is from the California Office of Traffic Safety through the National Highway Traffic Safety Administration.
Leave a Response