ALOHA
by Mona Raskin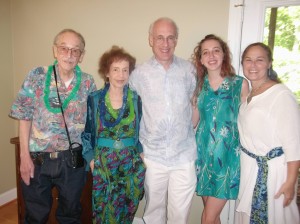 On October 4th, we found ourselves on a flight
to Raleigh, North Carolina. We were invited to a special
family celebration on October 5th for newlyweds (our son
Dr. David Lawrence) and Melanie Tims (daughter of Charles &
Dena Adams). David and Melanie were wed in Hawaii.
This family affair took place at their new home
in Chapel Hill, North Carolina. It was a lovely two story
home surrounded by woods, tall green trees along with an
occasional stray deer, an owl and other feathered species.
We had a lovely catered dinner out on their
backyard patio where we could enjoy their scenic view, as
well! It was a very nice get together for both families and
we would like to extend our sincere thanks for their gracious
hospitality!
We would like to also wish our son David and our
new daughter, Melanie a very happy and healthy life together!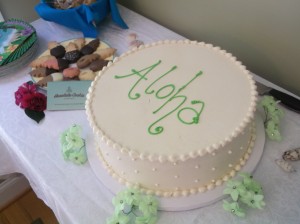 Leave a Response