Monterey Park Police Update
Burglary Charges Filed Against Parolee Who Barricaded Himself in
Monterey Park Home
September 12, 2013 — The Los Angeles District Attorney's Office filed two felony counts of residential burglary and one felony count of attempted residential burglary against Jorge Meraz, 45 of Monterey Park. Meraz, a parolee, was arrested on 09-06-13 after a nine – hour standoff with police after he refused to surrender.
Monterey Park Police used a number of methods to gain Meraz' surrender including public address announcements, phone calls and tear gas. He was eventually found hiding in the attic of a residence located in the 600 block of W. Hamel Avenue in Monterey Park and a police canine had to be used to remove him.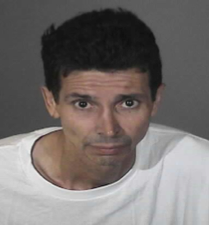 Meraz is currently on parole for residential burglary. He was released on parole from state prison in July 2013. He is being housed at the Los Angeles County jail. His bail has been set at $1.5 million.
Monterey Park Police Arrest Date Rape Suspect for Multiple Sexual Assaults
Police encourage anyone with additional information or who may be a victim to come forward.
September 17, 2013 — Monterey Park Police Investigators arrested 26 – year old Andrew "Andy" Van Bui of Monterey Park on September 3, 2013 for sexual assault on two women.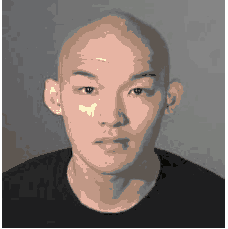 Suspect Bui was arrested by detectives after he had been identified by the victims.
Investigators believe that suspect Bui would befriend women at his place of employment, a café in the City of Alhambra, and through the use of social media, he would arrange to meet with them or invite the women to his residence. While at his residence he would sexually assault the victims. Based on information gained during the investigation, detectives believe that there may be additional victims who may be hesitant to come forward with information. Anyone with additional information about this suspect is encouraged to contact the Monterey Park Police Department at 626-307-1236.
Bui has been charged with five felony counts for sexual assault on multiple women by the Los Angeles County District Attorney's Office and is being held at the Los Angeles County Jail. Bui's bail has been set at $1.5 million dollars.
Police encourage the public to be cautious when meeting and engaging persons via social media, texting, instant messaging and the internet. Many times sexual predators use these networking sites and devices to disguise themselves, their intent, and to prey on unsuspecting persons.
Leave a Response