MATURE DRIVER'S ED CLASS
By Mona Raskin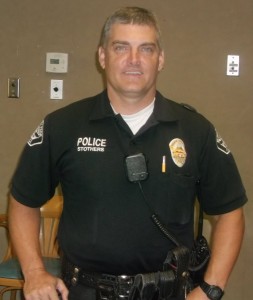 Monterey Park's Langley Senior city center has offered a variety of interesting classes over the years!  One of their ongoing special classes is the "Mature Driver's Ed.
improvement class for seniors.
On Monday, September 9th, several seniors, including myself were in attendance. Our instructor, Police azithromycin purchase online officer, Brian Stothers spoke on a number of issues regarding a variety of safety problems that a driver should be aware of on the road!  He charmingly gave examples of personal stories of family and friends that were intoxicated and were caught and had to pay the penalty!  He emphasized that the police are very strict on this issue!
Seniors, on the other hand have to be aware of health issues! It is important for them to keep their eyesight, hearing and other physical problems taken care of! Anyone of the above factors can interfere with driving safely!
Covering all the driving issues may sound a bit too serious, however, it was anything but, for our instructor police officer Brian Stothers gave a charming, interesting and joyful presentation!
Leave a Response