Play Days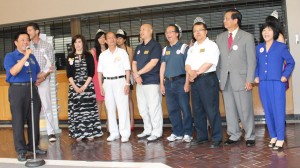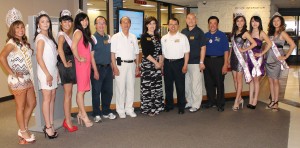 Monterey Park's Grand Marshall Eduardo Xol and Honorary Grand Marshall former Mayor David Lau and his wife, Cici Lau were joined by Mayor Teresa Real Sebastian, Mayor Pro Tem Anthony Wong, Councilmembers Hans Liang, Peter Chan and Mitch Ing, City Clerk Vince Chang and several lovely young ladies Veronica Ramirez, Tatiana Carrillo, Kathleen Siswanto, Patrice Chang, Charlene Shi and Elva An in celebrating the city's 97th birthday on May 18.
Vince Chang was the Master of Ceremonies who introduced the elected officials and special guests to the audience.
Mayor Real Sebastian welcomed everyone to our 97th birthday. Thank you for making our country. People came together to form this country. Eduardo Xol is a former resident of Monterey Park. He supports our community with donations to Jack F. Macy Intermediate School.

Mr. Xol thanked Monterey Park for naming him our Grand Marshall.
Mayor Pro Tem Wong wished Monterey Park a Happy Birthday. We have a beautiful city. Our residents make our city. Monterey Park belongs to all of us. We are proud of our city. Let's celebrate together.
Councilmember Liang said Happy Birthday Monterey Park. He thanked everyone for coming to this event. He also thanked all of the volunteers for making it happen. Have a great day.
Councilmember Chan wished everyone Happy Birthday and have a good time.
Councilmember Ing said he is a big fan of Eduardo Xol and watched his television show "Extreme Makeover: Home Edition". He thanked Mr. Xol for joining us today. He also thanked him for supporting Monterey Park.
City Clerk Chang thanked the Council, committee members, staff and the Monterey Park Women's Club, who provided breakfast for guests, for supporting our birthday party.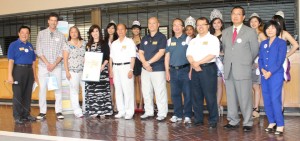 Suzie Hsi, representing Supervisor Gloria Molina with a proclamation thanking Monterey Park for its diversity. She wished everyone a great parade.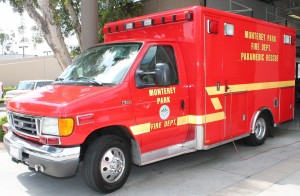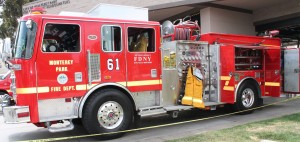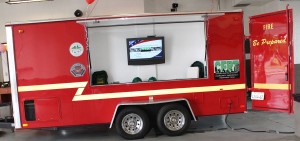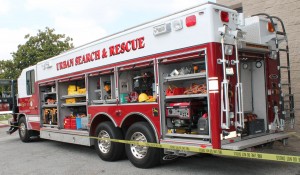 Monterey Park Fire Station One held an Open House during the Play Days Parade.
Residents were welcomed to see first hand our paramedic ambulance, our fire trucks, our CERT trailer and our Urban Search and Rescue truck that we share with San Gabriel.
Children received little fire helmets, fire badges, pencils and other gifts.
Adults received information on fire safety.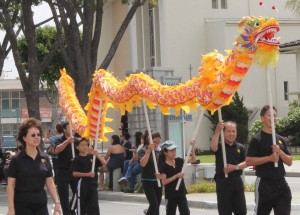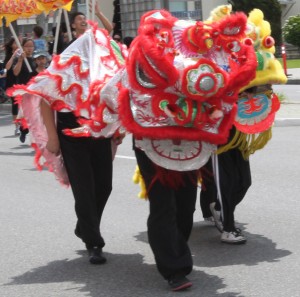 A dragon and lion dancers started off the parade.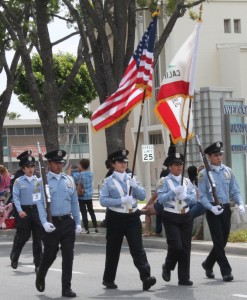 Members of Monterey Park Police Explorer Post 300 proudly carried our American flag with honor.
Band members from Schurr High School, San Gabriel High School and Mark Keppel High School joined in the celebration of their hometown's birthday.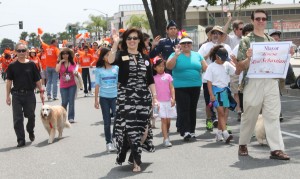 Mayor Teresa Real Sebastian walked the parade route with her husband Armin, their dog and many of their friends.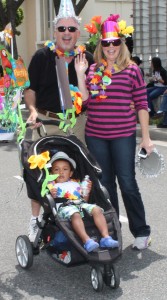 Tom, Lisa and Andrew Cody joined the parade.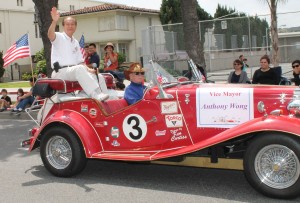 Mayor Pro Tem Anthony Wong rode down the street wishing everyone a Happy Birthday.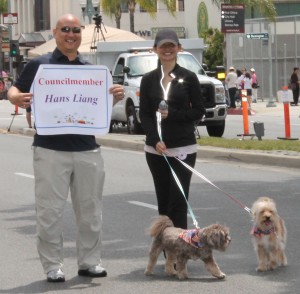 Councilmember Hans Liang and his wife Lani and their dogs enjoyed the walk down Garvey.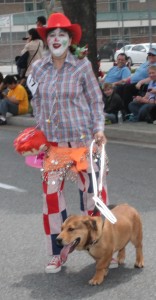 Little Sippo and her dog joined the party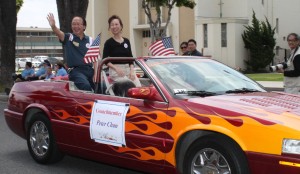 Councilmember Peter Chan and his wife Jenny waved to the residents was they rode down the way.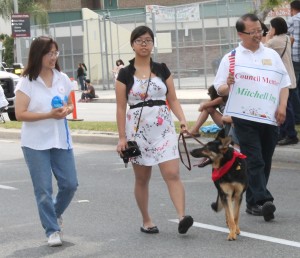 Councilmember Mitch Ing, his wife Gloria and their daughter Chantal and their dog walked the parade route.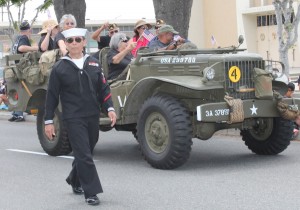 Members of American Legion Post 397 showed their city pride.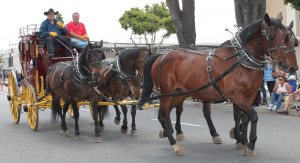 Wells Fargo reminded the residents that Garvey Avenue was a part of the early pony express route in Southern California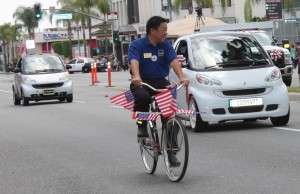 City Clerk Vince Chang rode his bike along side of SMART cars that are his favorite forms of transportation.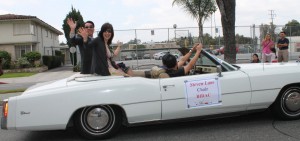 Stephen Lam with members of BIDAC celebrated our city's birthday.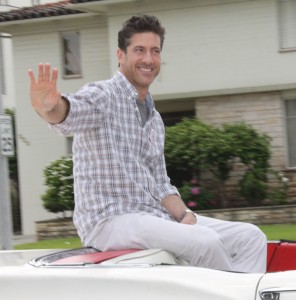 Grand Marshall Eduardo Xol waved to the residents as he rode down the street.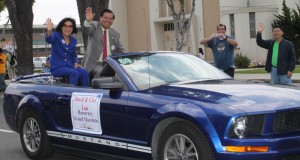 Honorary Grand Marshall former Mayor David Lau and Cici Lau wished everyone a Happy Birthday during the parade.

Members of the Boys and Girls Club enjoyed their parade.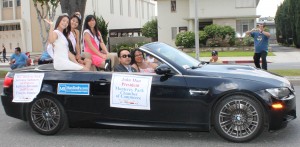 Miss Monterey Park and her court rode down the way in the Chamber of Commerce's car.
Police Chief Jim Smith waved to the residents from an SUV.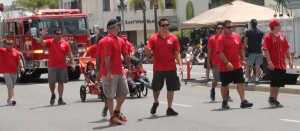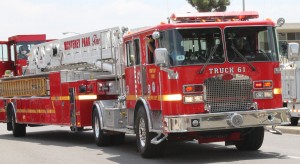 Members of the Fire Department walked in front of our fire truck on the route.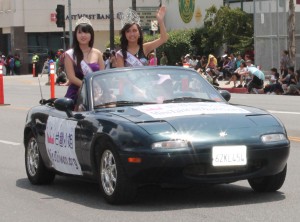 Members of Miss Taiwan World joined in the parade.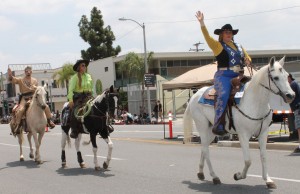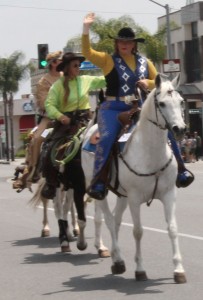 Horses and riders pranced down Garvey to the delight of the spectators.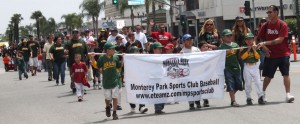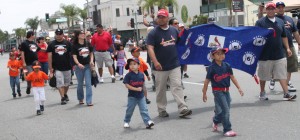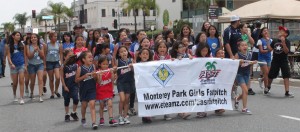 Members of the Monterey Park Sports Club proudly showed off their excitement to the crowd.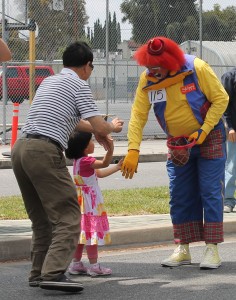 Skippy the Clown enjoyed himself with his fans.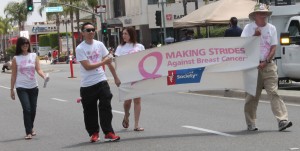 American Cancer Society advertised their 5K Walk against Breast Cancer held on June 9.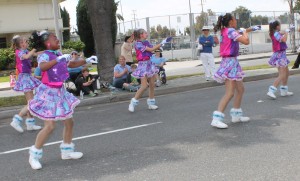 Members of Sherry's Gotta Dance performed for the audience.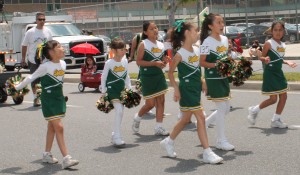 Members of St. Stephen Martyr School marched in their hometown parade.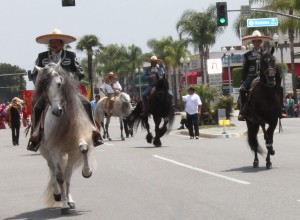 Horses and riders from Rancho Jalisco and Rancho La Tururan danced down the rode.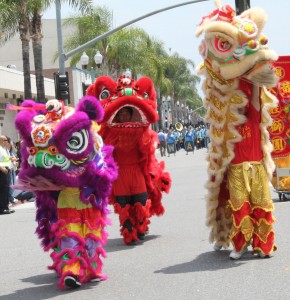 Lion Dancers performed for the audience to the beat of their drums.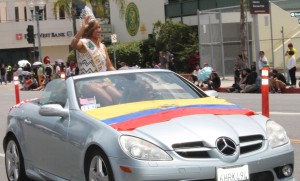 Queen Regina from the Ecuadorian community waved to the crowd.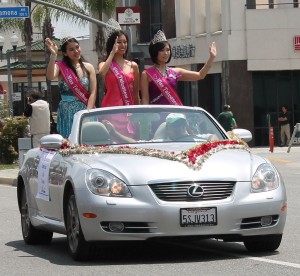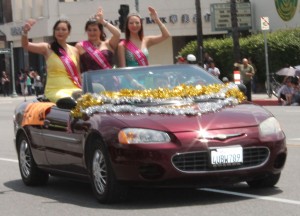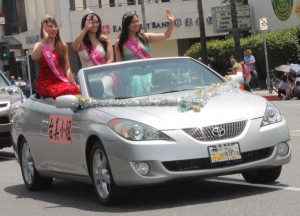 Members of Miss Taiwanese Center waved to the crowd.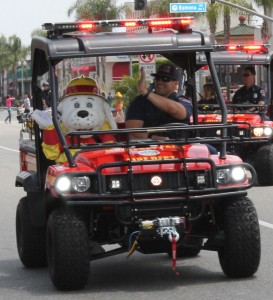 Sparky the firedog waved to the audience.
This hometown parade feature bands from local school and other groups who competed for points to win trophies. Many local service clubs marched in the parade to celebrate the city's birthday.
Finally the awards ceremony began to the delight of all of the participations. The students yelled and clapped for their teams.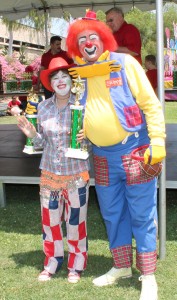 Little Sippo and Skippy won in their clown category.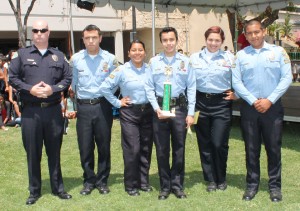 Members of Monterey Park Police Explorer Post 300 won in their category.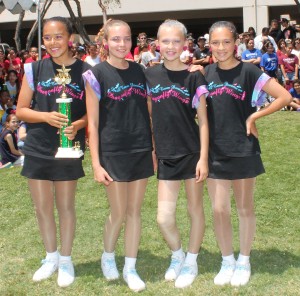 Sherry's Gotta Dance team is an annual winner for their wonderful dance routine.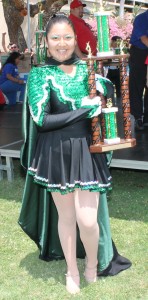 Shurr High School won the Drill Team Sweepstakes Award.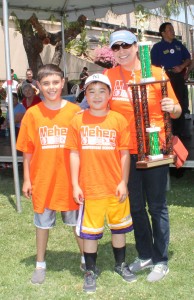 Members of Meher Montessori School won the Mayor's Award.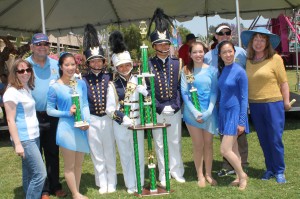 Walnut High School won the Musical Award.
The parade was a major highlight of the city's four-day celebration held at Barnes Park from May 16 to May 19.
The party featured carnival rides, good food, game booths, information booths and fun.
Happy Birthday Monterey Park!
Leave a Response