THE HEAT IS ON
By Mona Raskin
While the temperature is slowly rising, so has an abundance of special signs sprouting throughout the city of Monterey Park alerting residents to vote "NO" on allowing our fire fighters to go county!
This July 2nd election we the people will have the right to stand up and voice our opinions and not allow outsiders to convince us otherwise. Ignore phone messages, which may try to sway your vote!  They are not thinking of you but only of themselves and their salary increase!
The above measure has been ongoing for years! It is high time Monterey Park residents' demand that our firefighters remain in our city where they were hired and sworn in to serve and care for our residents only!
One of the factors is that the future response times will be affected if they go county.
Now, we have the chance to settle this situation once and for all!  Therefore, It is urgent that we all vote "NO" now!
PS:  In case anyone is unsure about this situation? They should study the statistics! Cities, such as El Monte and Pomona have since been very sorry and have regretted going county! Once you made the change, you cannot return to your to our previous situation! That is why; we must stick to a "NO" vote!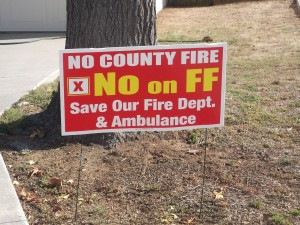 Leave a Response