Fire Department Open House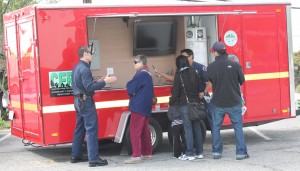 Monterey Park Fire Department held an Emergency Preparedness Clinic at Brightwood School on March 9. The department has a trailer, which provides on hands instructions to residents on how to turn off their gas, electric and water heaters in event of a disaster.
Representatives from Southern California Edison provided handouts and coloring books on safety around electricity.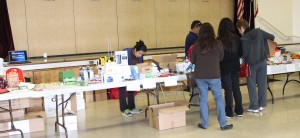 Residents were provided a chance to purchase first aid and earthquake survival kits for their home, cars and office.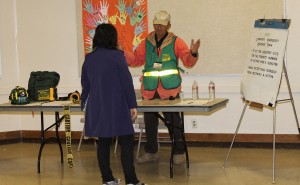 Tom Guzman, a CERT (Community Emergency Response Team) member, promoted the next training class to be held on March 25. For more information please check in The Cascades newspaper or on MPK's television stations.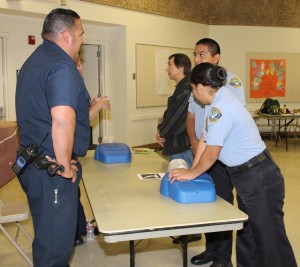 Monterey Park firefighters demonstrated the new CPR training.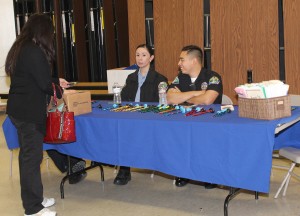 Monterey Park police officers provided handouts and safety information.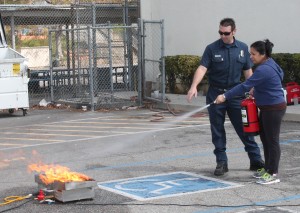 Residents had a chance to learn the proper way to use fire extinguishers.
The Emergency Preparedness Clinics will be held at three other sites in the city during the year.
The locations and dates will be announced in the future so watch for your neighborhood clinic in The Cascades newspaper or on MPK's television stations.
Leave a Response