Mission Echoes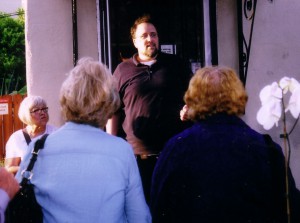 Steven Ottomanyi, Artist Direct of California Mission Schola and Sinfonia, provided the background history of this special event held at the Old Mission Church at the San Gabriel http://cialistadalafils.com/ Mission on June 9.
Mr. Ottomanyi said that the music of the California Missions revived that will be performed tonight was developed in California without any European or Mexican influence according to his research.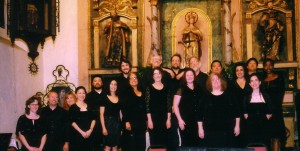 Alison Graff, Lisa Reyes Fenderson, Laura Anne Keverian Pitts, Gail Homan, Erica Jones, Jalin Hsu, Tiffany Warren, April Johnson, Laurenda Saiz, Tong Cheng, Charles Horton, Jerry Jaco, Patrick Johnston, Leo Sarmiento, Avi Benjamin Kaplan, Norge Yip, Anna Kostyuckek, Emily Moore, Shelly Ren, Ina Veli, Adriana Zoppo, Kirstin Fife, Alicia Spillias, Kevan Torfeh, Robert Schulgold, Jorge Elias Rubalcava, Bryan Chandler, Jamie Pedrini, Ivan Esteves, Allison Allport and Sarah Truher Carpenter are members of the group who provided  the beautiful gift of the old church music.
Steven Ottomanyi composed the first seven songs on the program based on his findings in the Bancroft Library, Santa Barbara Mission Archive Library and Santa Clara University Library. The original compositors are unknown but the music has been part of the old mission history.
He spent 12 years researching the music from the missions to put this program together for the enjoyment of all.
Most of the hymns were sung in Spanish instead of Latin except the "Kyrie" which is written and sung in Greek.
The major piece of the concert was the "Mass in G Major " which reminded most of the audience of the High Mass sung in Latin. Father Juan Bautista Sancho (1772 – 1830) was credited with composing this Mass.
The last song of the evening was "La Noche Esta Serena" is a love song.
A CD of the Mission Echoes, recorded during the evening event, will be on sale at the Mission Gift Shop in San Gabriel in August.
Cantate Domino of Southern California produced the Mission Echoes.
Leave a Response