The Monterey Park Brugermeyer Library Foundation Board presents:
"THE FABULOUS FIFTIES" DINNER DANCE  Thursday, June 1, 2012 at  Ocean Star Restaurant.  There will be a full course Chinese Meal, entertainment by a 50's big band.  This will be a fun evening and everyone is encouraged to join us.
Social Hour begins from 6:00pm to 7:00 p.m, Dinner and entertainment from 7:00pm until 9:00pm.
The attached flyer has information regarding table sponsorship, and individual donations.
Corporations,local businesses, and individuals are encouraged to donate.  All donations will be used to maintain our beautiful library and are tax deductible.
For additional information:  Contact Library Administration at:
318 South Ramona Ave.
Monterey Park, California 91754
Phone: 626-307-1269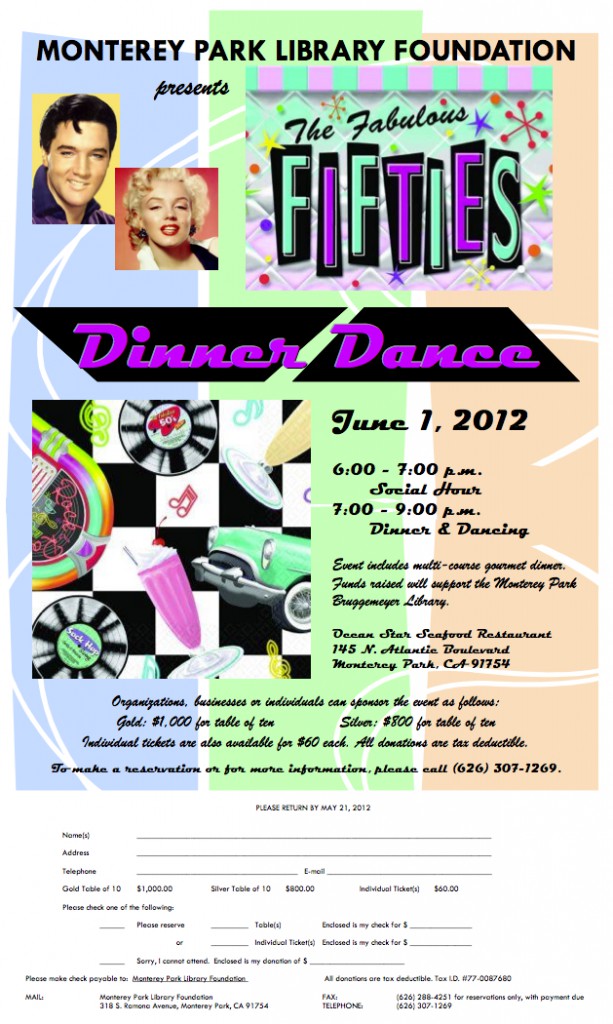 Leave a Response