San Gabriel History On Display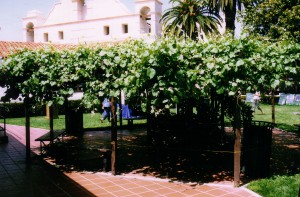 The 150-year-old grapevine in San Gabriel was the site of Second History on Display held on April 29.
The event featured booths filled with pictures, old newspapers and documents from the San Gabriel Historical Association, Sons of the Golden West, the Ramona Museum of California and the San Gabriel Library.
The Chamber of Commerce requested donations and volunteers for their Centennial 2013 Rose Parade Float.  It will be their first Rose Float in 40 years. For more information to donate or volunteer please call 626-308-2805.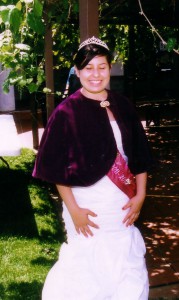 First Princess Melanie Ramirez from the Mission Court welcomed visitors to the event. Members of the Mission Court donate their time and talents to promoting the Mission and the city.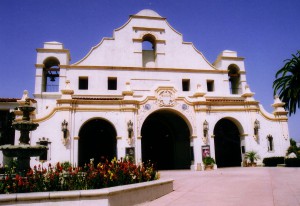 The San Gabriel Mission Playhouse built in 1922 was part of the tour.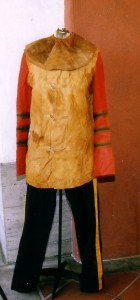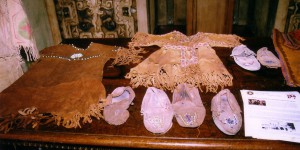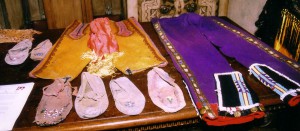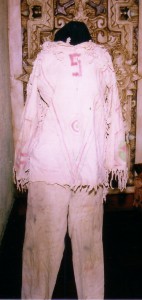 Costumes were displayed from the 1927 Mission Play for all to see and enjoy. The various stitching and beadwork in the garments held up well over the years.
In 2013 the Mission Play will present a fully staged version of the Mission Play as part of the city's Centennial celebration.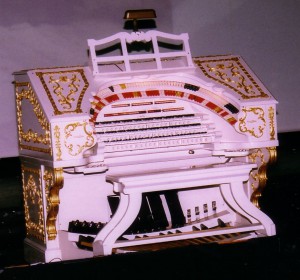 The Wurlitzer pipe organ restored in 1920's was on display.  It was donated to the Playhouse in 1971 and dedicated in 1972. It was computerized in 2010 and plays various tunes recorded by musicians.
The San Gabriel Mission Playhouse is a beautiful old world building that graces the West San Gabriel Valley.  For tours and more information please call Steve Wilkinson, Facility Coordinator at 626-308-2865 X228 or e-mail: swilkinson@missionplayhouse.org
San Gabriel Fire Arts Association held their Spring Art Show for all to enjoy.
Bienvenidos Sibug won Best of Show.  George Jung won the Henry and Iris Cruse Award.
Terry Swanson won the Ruby Spaid Award.
Leave a Response