EDISON'S EVIL EMPIRE
By Mona Raskin
Recently several Redondo Beach property owners have been complaining about serious health problems, which they believe are the result of their nearby Edison substation.
Over the years, the electrical field has increased, but, unfortunately, so has the threat to public health!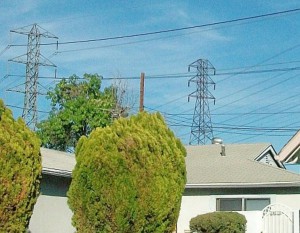 July 2011,The Edison substation in nearby Monterey Park has gone further in adding on another project, known as the Tehachapi Project to construct additional electrical power for the area.  Huge power towers were erected on to existing towers to transmit extra electrical power to the region, which now extends from Monterey Park to Rosemead, San Gabriel and Pasadena.
We noticed that the Mesa substation appears to be one of the master transmitters throughout the southern section of California. Property owners who reside closest to the Monterey Park substation are especially concerned that they will now be subject to their safety and health issues that may very well occur!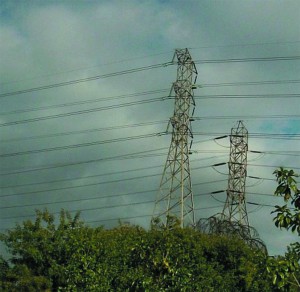 Monterey Park, a pleasant and quiet suburb with 14 lovely parks has now been tarnished by the unsightly web of power cables and electrical lines. Occasionally, the city is now referred to as Monster Park or precisely, "Edison's Evil Empire".
The grotesque giant electrical towers with the huge amount of power lines that stretch throughout the city are an unbearable sight. What has been another major concern, for the community has been the continuous building of one tower on top of another, which now has a third tower on top of the existing two! Well, "Enough is Enough"! Should an earthquake or a windstorm occur, it could very well create a huge disaster!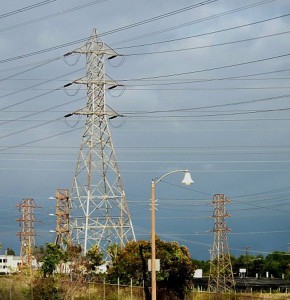 In the meantime, we surely can no longer enjoy our California blue skies and only wonder if we will ever, ever again!
Leave a Response