Historical Society of Monterey Park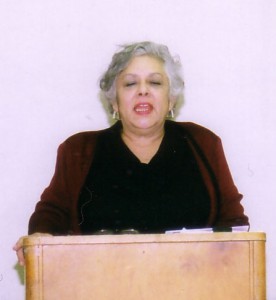 Marta Ruiz Escanuelas, Executive Director of MERCI (Mentally & Educationally Retarded Citizens, Inc.) was the guest speaker at the January 8 general meeting.
Ms. Escanuelas has been associated with MERCI for 20 years and provided the history of this hometown organization that serves people who are challenged by multiple disabilities, both intellectual and physical. MERCI works with people who have the most severe and profound ranges of developmental disabilities.
In 1955 several families in Monterey Park founded MERCI to provide an education for their developmentally disabled children. Their children were denied a basic education by the school districts so they started a school with ten children ages 5 to 15 is a donated classroom in a church in Monterey Park.
In 1960 MERCI purchased a property at 525 N. Chandler in Monterey Park for $13,000 that included a $10,000 gift from the city's firefighters.
California law changed in 1975 that now entitles children with disabilities to attend school.
Over the years MERCI has provided job training and a Head Start program for children and adults with special needs.
In 1980 MERCI switched to serving people who have the most severe and profound ranges of developmental disabilities.
In 2003 MERCI opened a home for special needs adults called Ernie's Place. Six men and their 24/7 staff are very happy to live and shop in Monterey Park.
In 2011 MERCI broke ground to build another home for special needs adults. The building is named The John and Mary Duce Center.  The home is scheduled for occupancy in late 2013.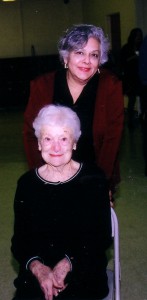 Marta Ruiz Escanuelas and Mary Duce who is called an angel for her generous donations to MERCI.
Monterey Park residents, employees and business owners are very supportive of MERCI, an organization that provides the best quality of service for their clients.
For more information on MERCI please call 626-289-8817 or visit their website: www.merci.org
Leave a Response