Breakfast With Santa in Rosemead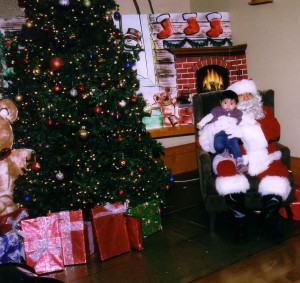 Santa visited with many of his friends during the Annual Breakfast held in his honor. This year the event was held on December 3 at the Rosemead Community Center.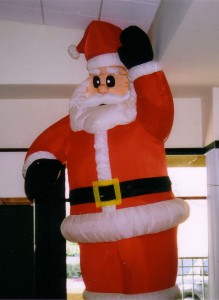 The hall, decorated with a larger than life Santa and red and green balloons, was filled with many families enjoying a delicious breakfast of pancakes and sausages, which is a longtime family tradition to welcome the Christmas season.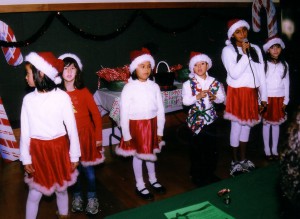 The Rosemead Carolers performed several Christmas songs to the delight of their family and friends.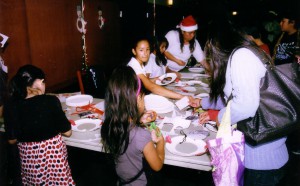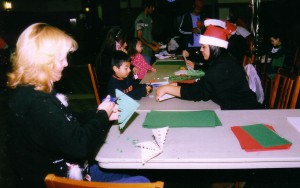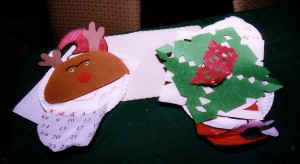 Children with assistance from their parents and staff created decorations that included snowflakes, Santa calendars to count down the days to Christmas, snowmen and reindeer. The younger children enjoyed coloring pictures of candy canes and Santa.
Raffle tickets gave everyone a chance to win candy filled stockings and a giant stocking filled with goodies.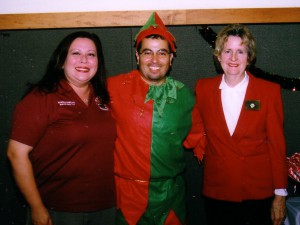 Mayor Pro Tem Sandra Armenta, Elf Jerry Mota and Councilmember Maggie Clark joined in the celebration.
Ms. Armenta welcomed everyone to this family event and wished them a Merry Christmas. Mrs. Clark was glad to see the residents here safe and happy. She wished them a Merry Christ and a wonderful holiday season.
Leave a Response