Dinsmoor House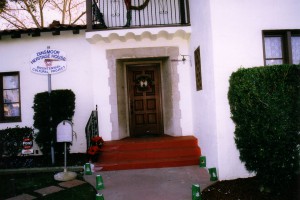 The Dinsmoor Heritage House was decorated for Christmas during the open house held on December 3 in Rosemead.  The house was designed by Isabella Dinsmoor Putman and built by her father Adelbert Dinsmoor in 1929.
The Dinsmoor family owned a 33-acre dairy called Dinsmoor Dairy on Valley Boulevard.  It once owned by the J. W. Robinson family.
The new home was built on Steele Street because Mr. Dismoor has been quoted, as saying the noise on Valley Boulevard was too loud for him.
Isabella and Roy Putman were married in 1942 and lived in the four bedrooms and three-bathroom house. It has a good size kitchen, breakfast room, a nice dining room and a large living room. The original furnace is located in the basement.
Mrs. Putman was a teacher at Rosemead and El Monte High Schools. She taught math and Spanish. She was the first woman to run for City Council and a Friend of the Library.
Mr. Putman was a minister. His office is filled with old books and office equipment.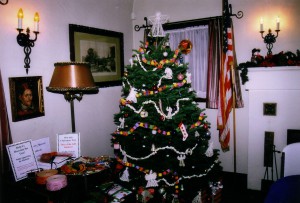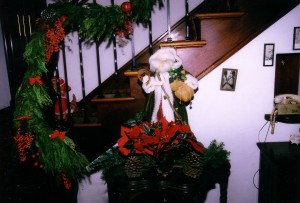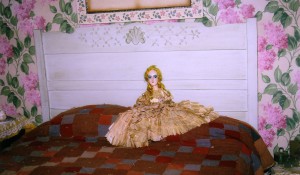 The interior of the house is filled with antiques and period furniture.  One of the bedrooms has a beautiful doll sitting on the bed. The room was also filled with lovely white dresses for young girls and adult women.
The house was purchased in 1974 by the city of Rosemead from Mrs. Putman. People have donated furniture, china, glassware and other furnishing to decorate the house.
The Dinsmoor House is opened to the public for tours and cultural, educational, historical and social events. For more information visit their website: DinsmoorHouse.org
Leave a Response