Harmony and Art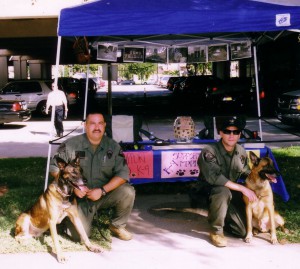 Monterey Park Police Agent Palomino with six-year-old Max and Police Officer Esquibel with eight-year-old Neros shared their training methods with residents during the Harmony Car Show and Artisans' Faire in Barnes Park on October 22.
The car show featured 150 cars and motorcycles that filled the baseball diamond.  Several information booths provided the residents with information on real estate, education materials, gifts and car parts.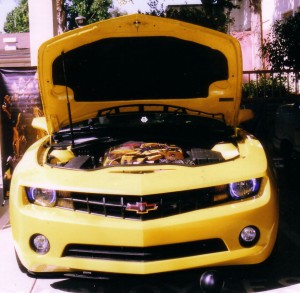 Bumblebee, the Transformer car was displayed as well as several cars from television and movie history.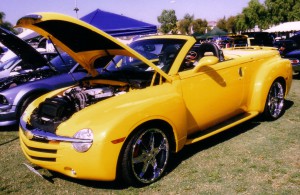 Harry Panagiotes' 2005 Chevy was one of the many entries to the show.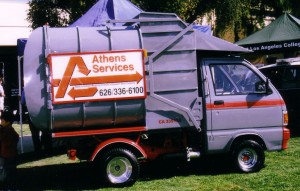 A miniature Athens trash truck was displayed.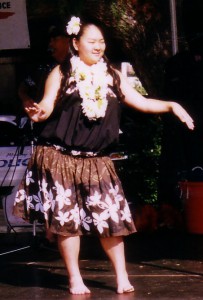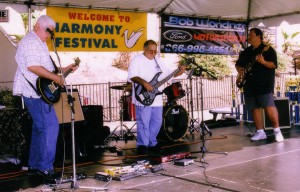 Entertainment included Hawaiian music and dances as well as Golden Oldies that reminded many of the car owners of their youth.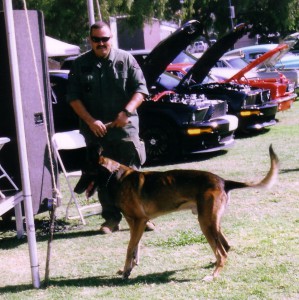 Agent Palomino showed the residents how his dog Max is trained to sniff out cocaine, meth, heroin and marijuana.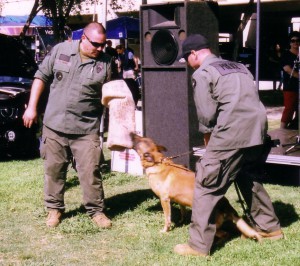 Officer Esquibel showed residents how his dog Neros is trained stop and hold the bad guy at the scene.
Both officers explained how their dogs are trained and welcomed questions from the audience.  Monterey Park has three K-9 units that patrol the city.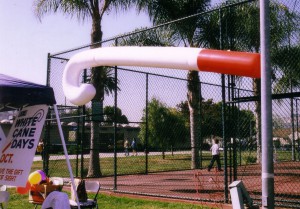 The Lions Club displayed their famous White Cane at the event.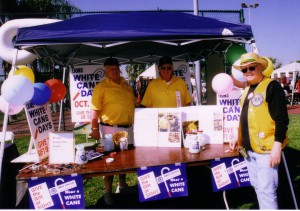 Members Russ Haas, Dale Butler and Reverend Shel Hess were collecting money for the eye examinations of many young students attending schools in the city. For donations of old eyeglasses and funds please call 626-271-0032 and ask for Shel Hess.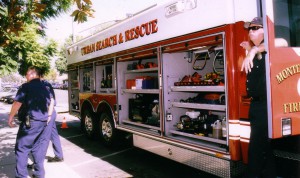 Monterey Park and San Gabriel's Search and Rescue unit was available for inspection by the residents.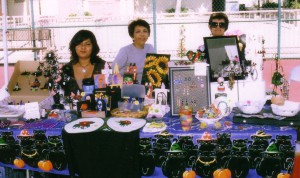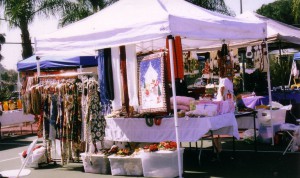 Artisans' Faire included several booths offering art, jewelry, headbands, kitchen towels, blouses, dresses, holiday decorations and baby gifts for sale.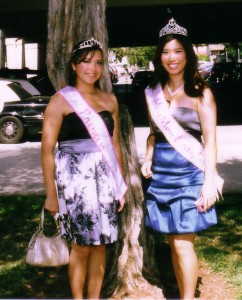 Monterey Park Princess Danielle Carlson and Miss Monterey Park Bena Wu enjoyed the event. They presented the trophies to the many winners of the car show.
Monterey Park began Harmony Month to encourage residents from different ethnic groups to join together and participate in their city.
Leave a Response