The 926th T.C. DET U.S. Army Reserve Deploys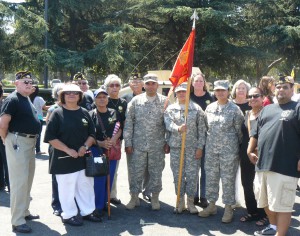 On September 4, members of the American Legion Post 397 and its Auxiliary joined the family and friends as the 926th TC DET U. S. Army Reserve prepared to deploy overseas. The soldiers of this unit were honored by the City Council of So. El Monte, various Army commanders, and a special guest, a former U. S. Army Reserve member, the actor Jon Voight.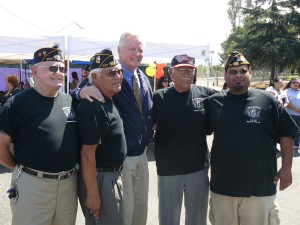 Mr. Voight recounted his experiences as a member of the U. S. Army reserve during the 1960's and stated that his experiences did not compare to the sacrifices these soldiers were making for their country. He recalled some of his Hollywood experiences, being used to heroes in the movies, but was quick to point out that these soldiers were the real heroes of life, men and women who were willing to make the ultimate sacrifice for their country. He echoed what many in the audience were feeling as he said that he felt honored and humbled in their presence. Various members of this unit were honored for their exemplary efforts during the last year of training as proud parents, children, family and friends watched. After the ceremony the soldiers and their loved ones joined together for a special meal before they were deployed for the next year. We wish them a safe return to their loved ones.
Leave a Response