Art Show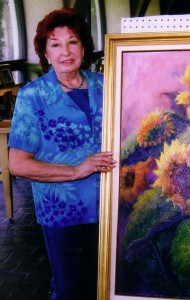 Lucille De Thomas, an Oil Impressionist, had an art show at the famous The Glass Room Gallery in San Gabriel on September 11. This is the home of the San Gabriel Fine Art Association.
The show featured oil paintings on various subjects that included seascapes, landscapes, forests, mountains, flowers, animals and people.
Each picture drew the viewers into a special relationship with wild animals that you wanted to reach out and pet. The many seascapes and landscapes gave the audience a breathtaking view of nature. The flowers were so fresh and pretty that you wanted to smell and touch them.
The show also included many of her students' works of art.  The guests were requested to judge the best of their artwork.
The students painted a various subjects that included seascapes, landscapes, pets and nature.
Most of the paintings were offered for sale.
"Art is an Expression of Life" for Lucille T. De Thomas was the theme of her biography.  She is a dedicated artist who won her first award in a citywide competition at the age of 13.  She works in oils, watercolors and sculpture.
Her greatest rewards are awaking the imagination and senses of enthusiastic students to the wonders of light and colors.
For information on her workshops, classes and demonstrations write or call: De Thomas Art Studio, 8233 Owens Street, Sunland, CA 91040 or call 818-352-2205. E-mail address: www.lt-de-thomas.com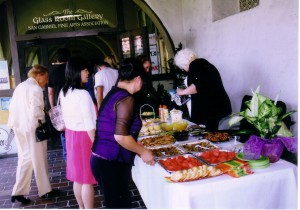 A reception was held in front of the gallery for the public to meet the artist.
The San Gabriel Fine Arts Association is located at 320 South Mission Drive, San Gabriel, CA 91776 (next door to the Mission Playhouse).
For information on becoming a member or on the classes and art shows please call 626-282-1448 or E-mail: www.sgfaa.org
Leave a Response