Watercolors Art Show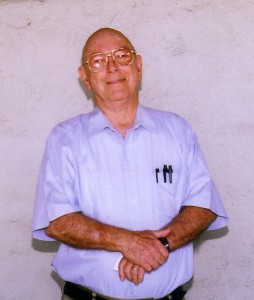 Jim Burns, a very successful local artist, had a one-man show at The Glass Room Gallery on July 17.  The gallery is the new home of the San Gabriel Fine Arts Association located at 320 South Mission Drive in San Gabriel.
Jim Burns retired in 1984 from the architectural profession to pursue his love of painting watercolor landscapes. He was born an artist and grew up during World War II. He spent most of his childhood doing line drawings.  He graduated from USC School of Architecture.
He studied under fine artists such as Gerald Brommer, Frank Webb, Tony Couch, Chris Van Winkle, Don O'Neill, Milford Zornes, Robert Landry, Jack Sheppard, Sam Hyde Harris and Siegfried Knop.
Mr. Burns's watercolors included landscapes, seascapes, animals in their habitat, local and foreign tourist spots. Several of his watercolors were painted on a rice paper collage that added textures to the rocks and trees. He credits this technique to Jerry Brommer.
He stated that he creates his watercolors from locations, pictures, and memories.
For more information and viewing Jim Burn's Watercolors just Google him at Jim Burns Watercolors.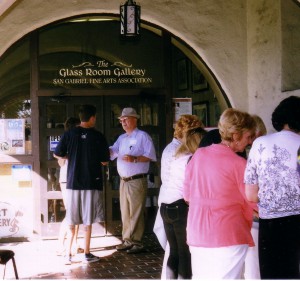 A reception was held in honor of Jim Burns in front of the gallery.
For more information on the shows and classes sponsored by the San Gabriel Fine Arts Association please call 626-282-1448 or e-mail them at http://www.sgfaa.org
Leave a Response