JUNE / JULY JUBILEE
By Mona Raskin
When June gloom finally faded away we managed to find a perfect afternoon  (not too hot or too cold) to enjoy a concert!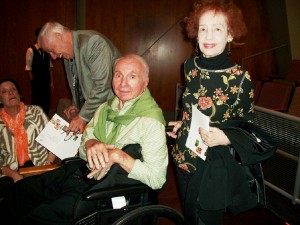 The Colburn School of Performing Arts was celebrating their annual Spring Event at the Ed & Mari Edleman Chamber Music Institute located on Grand Avenue in Los Angeles.
The program consisted of an array of classical music from Beethoven, Luigi Boeeheine, Astor Piszzola, Johannes Braahms, Ludwig Van Beethoven, to Antonin Dvorak. This session completed the first half!
INTERMISSION
This proved to be an interesting time, as well, as we had the unique pleasure to meet and speak to the founder and donor, Mr. Ed Edelman (former Los Angeles County Supervisor). Our conversation included the city of Monterey Park. It seamed to spark his memory about an old acquaintance, a newspaper editor, Eli Eisenberg from the Progress city newspaper!  We could not continue our conversation, as the next half of the concert was about to begin!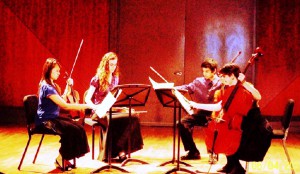 The String Quartet (Johannes Brahma) violins by Laura Bedol (our grand daughter) & Lucinda Chin accompanied by Alex Santamarie (viola) & Nora Brown (cello) performed in perfect unison!
The final group (music by Felix Mendelsohn) was a delightful and beautiful conclusion to this concert!
However this was only the beginning to a continuous gala celebration!
JULY 2nd, 2011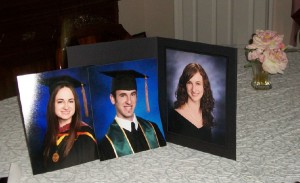 Our 3 grandchildren. Jessica, Adam, Laura Bedol were celebrating their graduations, and one was receiving her master degree in Art! Adam, college graduation, Laura, her high school graduation, plus two special awards in Science and German language!
All the above called for a gala celebration at their home in Claremont, California. Since it was quite a warm day, their huge swimming pool was available for all to enjoy, as well!
It is always great when family and friends get together! Aunts, uncles, cousins, siblings, etc.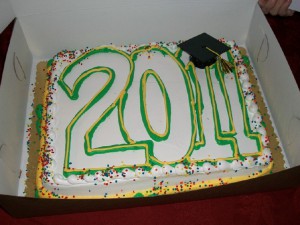 The cuisine was great, but most of all was the huge 2011 cake!
Leave a Response