A TIME FOR CELEBRATIONS
A TIME FOR CELEBRATIONS
by Mona Raskin
May 15, 2011, grandson, Nathan Lawrence found himself celebrating two special occasions, his 22nd birthday and his college graduation from the University of Illinois! This bright young man's majored in Computer Science and as a result, he has been offered several positions from Microsoft, Apple and Face book! His final choice was Face Book!  Since Face Book is located close to the bay area in California,, it appears our grandson, Nathan within a short time will think of himself now as a true Californian!  One thing for sure his grandparents will be happy to have him nearby!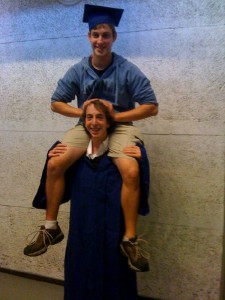 The month of June is noted for its variety of special occasions, which begins on the first with a wedding anniversary for the Raskins! It is followed this year on the ninth by Nathan's younger brother, Josh Lawrence when he celebrates his graduation from high school in North Carolina, Chapel Hill! Josh will continue his education next fall at the University of East Carolina.  He has shown a keen interest in the Health field, nutrition, exercise, etc, the various types of the art world, graphic design, fascinate him as well!  We wish him the best whatever path he decides to take!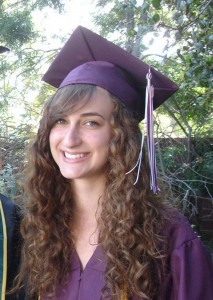 Josh's cousin, Laura Bedol (our grand daughter, from Claremont, California) will also be celebrating her high school graduation this June!  She has received two special awards in German and Science. Laura will be attending California State University at Long Beach! She will continue her education in music and academic studies (Science)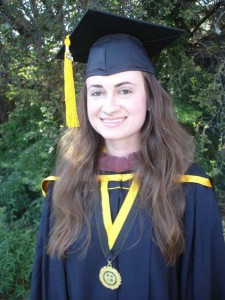 June also includes her sister, Jessica Bedol, as she not only celebrates her birthday but her recent master's degree in music from California State University at Long Beach. She will be continuing working towards her PHD at the University of Texas, Austin this fall!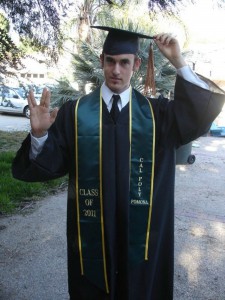 There will be one more June celebration when grandson, Adam Bedol celebrates his birthday, as well but his college graduation from California Polytechnic University, Pomona. He will be working towards his CPA but may continue his studies in business law, as well!
All the above have been rather overwhelming for their extremely proud grandparents and we just want them to know just how happy they have made us! We would just like to add, that we wish them all continued success in their future careers!
Special note:  In my May issue entitled TABLE 9 (special Gala Library Benefit held at The Monterey Park Steak House photos were taken! Here are a few: Francisco Alonso's table were guests as follows, promising political personality, Probation Officer, Hans Liang and his wife Lani, Marie Chu and Carol Tang, Mr. Howard Lee, Eileen Ta and David Tran including Mr. and Mrs. Raskin.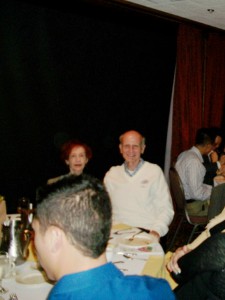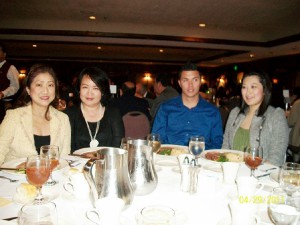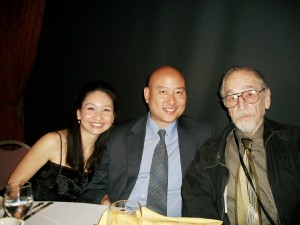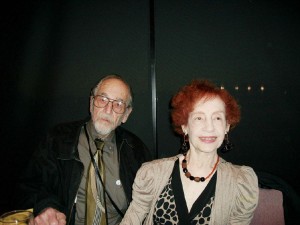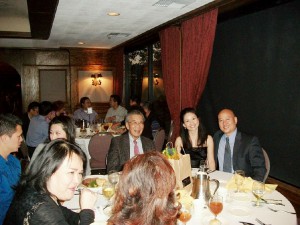 Leave a Response