NEW BEGINNINGS
NEW BEGINNINGS
By Mona Raskin
January 2011, a new month, a new year, a new decade, can be the start of new ideas and strategies!  We Americans are in need of improving our current life style!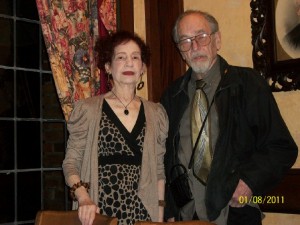 January 1st we found ourselves enjoying our annual Pasadena Rose Parade!  Some of us attended it in person and others like ourselves viewed it on television! We were pleased to see that Alhambra had a float once again. It would be great if Monterey Park could participate in one, as well!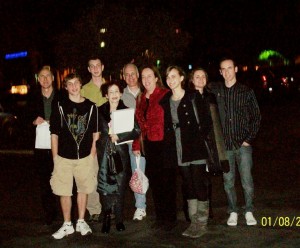 January 6th was another special event for yours truly! A special family surprise birthday party in my honor was held at Monterey Park's Marie Calendar's restaurant in a private party room! My children, son, Dr. David Lawrence, and his sons, Nathan and Josh flew in from North Carolina to join my daughter, Keri and son in-law, Mark Bedol and their children, Jessica, Adam and Laura in this special event!  I also want to extend my appreciation and thanks to my very special step son Barry and his wife Linda for their very generous birthday gift!! I especially enjoyed seeing them all once again. It is a rare moment when the family can get together! Besides dinner, gifts and a large birthday cake, we especially enjoyed a violin performance by our grand=daughter, Jessica Bedol. She played "Happy Birthday " and everyone joined in!  It was truly a very special night!
Unfortunately, other areas in our country have recently had some upsetting incidents, such as Arizona.  We can only imagine their pain. Our economic slump along with splits in politics may have incited such violent behavior!
We can only hope that our city will be able to over come our financial problems without incident! Perhaps, a new city council will try in the future, to include the their resident's opinions in a proper and respectful manner!
Leave a Response