Breakfast With Santa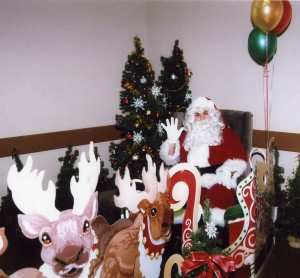 Santa Claus was greeting his guests at the Annual Breakfast held at the Rosemead Community Center on December 4.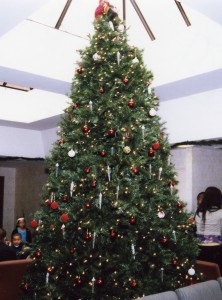 The room was decorated with Red, Green and Gold balloons. The tables had mini-Christmas trees as centerpieces.
The air was filled with the delicious aroma of pancakes and sausages. Residents served themselves coffee, tea and orange juice before they sat down to large community tables to enjoy their food.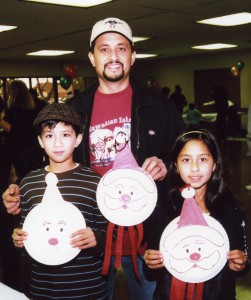 Isaac Gallegos with his father Alex and sister Isabella displayed their Christmas decorations that they created in the crafts room.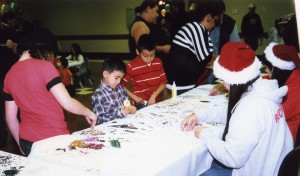 Children of all ages were busy creating Christmas decorations. The younger ones were coloring in pictures of Santa and Frosty the Snowman under the watchful eyes of their parents. Children also created snowflake decorations out of sticks and glitter. Other children cut out snowmen and decorated them for their Christmas trees.  Staff helped children create candy cane reindeers complete with antlers and a red nose.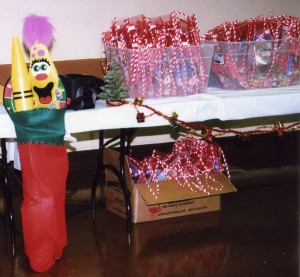 A large stocking was the grant prize of the stocking raffle held through the event. Several lucky guests received a small stocking filled with toys and candy.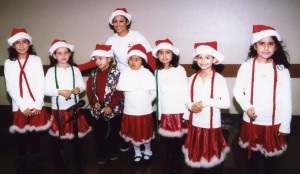 Members of the Rosemead Christmas Carolers entertained the guests with "Feliz Navidad", "We Wish You A Merry Christmas", "Holly Jolly Christmas" and "Frosty The Snowman".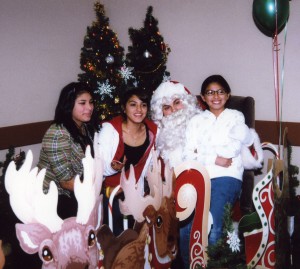 Santa visits with some of his many friends.
Christmas has come to the San Gabriel Valley.
Santa also visited his friends in Alhambra, Monterey Park and San Gabriel.
Leave a Response