Cinco De Mayo & Monterey Park's Birthday Celebrations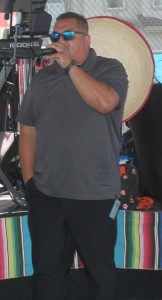 Memo Chavez welcomed the residents and guests to the city's Cinco De Mayo celebration held on May 11th at Barnes Park.
Today the city is also celebrating its 107th birthday with their Annual Play Days celebration held in Barnes Park from May 11th until May 14th.
We are also holding our weekly Farmers Market today in Barnes Park.
Please enjoy the celebrations with their great entertainment, delicious foods, wonderful carnival rides and more.
The event had several information booths, booths offering gifts, toys, clothing and more to purchase as well as city booths staffed by our employees.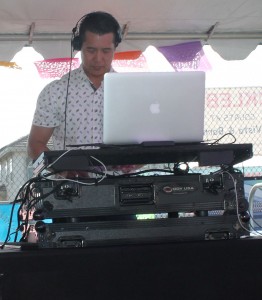 The Latin DJ was the first entertainer at the Cinco De Mayo celebration.  The audience enjoyed the beat of the music.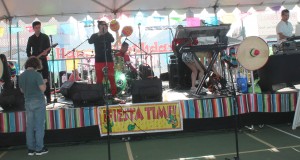 The band DRIVE played several songs during their sound check to the delight of crowd.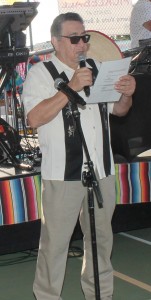 Jesus Ortiz welcomed the guests to our Cinco De Mayo celebration. He stated the event will highlight the sights, sounds and magic of Mexico.
He introduced Mayor Jose Sanchez, Mayor Pro Tem Thomas Wong, Councilmember Vinh Ngo, Councilmember Yvonne Yiu, Councilmember Henry Lo, City Clerk Maychelle Yee and City Clerk Amy Lee to the audience.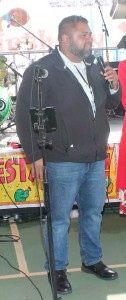 Mayor Sanchez welcomed all to the Monterey Park's 107th Birthday Park and Cinco De Mayo celebrations. Please enjoy the birthday party all weekend.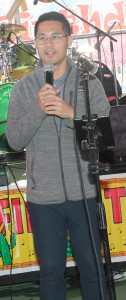 Mayor Pro Tem Wong said he is very happy to be here to celebrate the city's 107th birthday.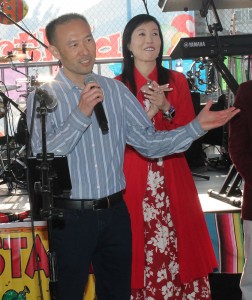 Councilmember Ngo welcomed everyone to Monterey Park's 107 birthday.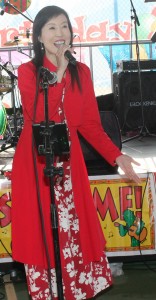 Councilmember Yiu welcomed the guest to Monterey Park's 107th birthday party. Please enjoy the four-day celebration.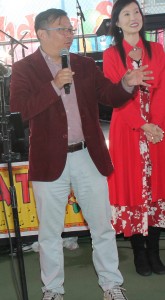 Councilmember Lo welcomed all to Monterey Park's Play Days celebration. We all work
together and play together.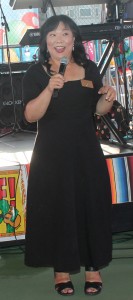 City Clerk Yee welcomed the guests to Monterey Park. Please have fun enjoying the celebrations.

City Treasurer Lee said "Let the Party Begin".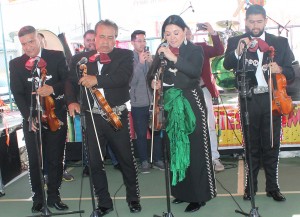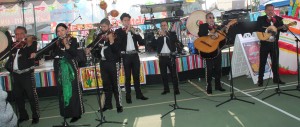 The mariachis band played several songs to the delight of the guests.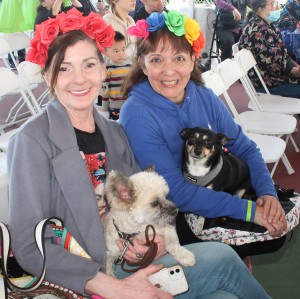 Letty Cuevas and Temme Dadovari and their dogs were dressed for the celebration.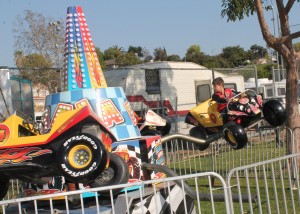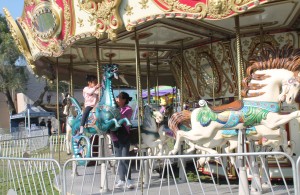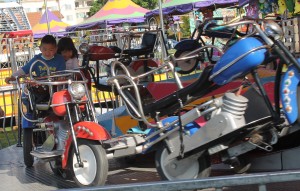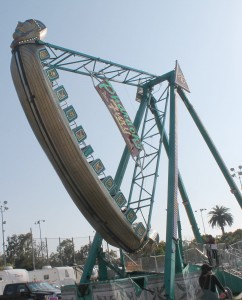 Carnival rides for the young children to enjoy.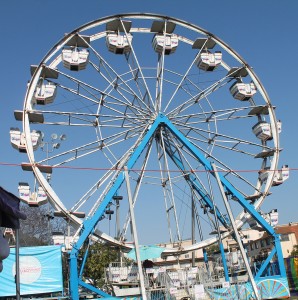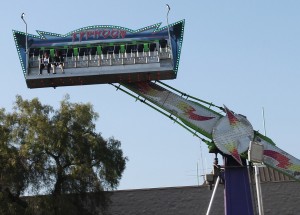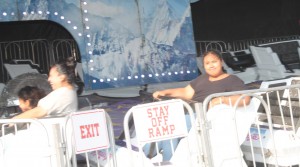 Carnival rides for the older children and adults to enjoy.
Happy 107th Birthday to Monterey Park!
Leave a Response