Fall Festival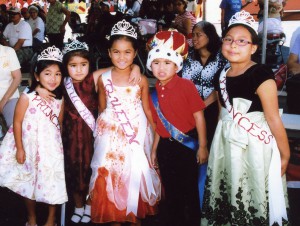 St. Stephens' Royal Court: 1st Princess Madison David, Duchess Anaiz Delgado, King Konner Ninh, Queen Leila Parvimjah and 2nd Princess Alynne Wong were honored during the parish's annual Fall Festival held on October 9 for selling the highest amount of sponsorships or raffle tickets.
This year's theme was "Passport to Unity" an International Festival.
The event featured an international food court, a beer garden, a raffle booth, booths that offered plants, gifts and miscellaneous goods for sale, live entertainment, face painting, game booths, a moon bounce and a giant slide.
The most popular booth was the one that sold confetti eggs that the children purchased and tossed at each other. The ground was covered with multi-colored paper where the eggs hit their target.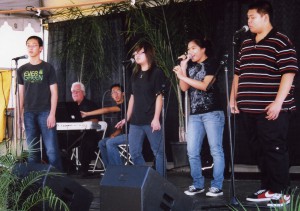 Mark Keppel High School Aztec Singers entertained the audience with their beautiful voices.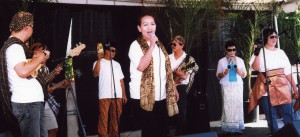 Members of the Indonesian community shared their talents.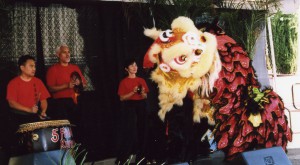 Members of the Five Family Kung Fu Academy held the traditional Lion Dance before they demonstrated their martial arts.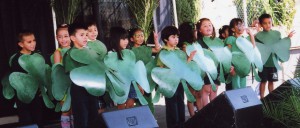 The Kindergarten class chose Ireland as their special country. They dressed as shamrocks and sang an Irish song.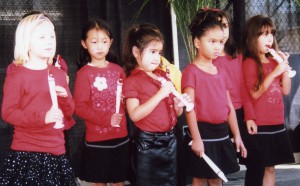 The First grade chose Germany as their special country. They played a German song on their musical instruments.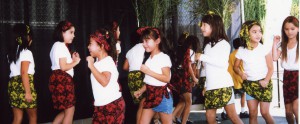 The Second and Third grades chose South Africa as their special country. They performed a native dance to the beat of the drums.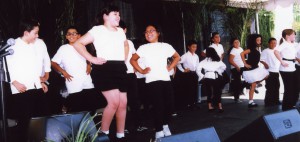 The Fourth grade chose Greece as their special country. They performed a Greek dance for the audience.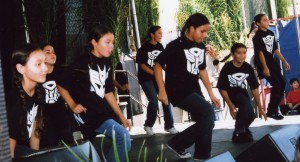 The Fifth and Six grades chose Japan as their special country. The performed Japanese Hip-Hop to the delight of the crowd.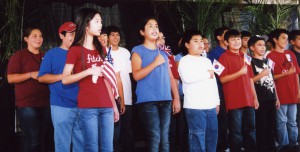 The Seventh grade chose China as their special country. They waved US and Chinese flags as they sang a song in Chinese.

The Eight grade chose England as their special country. All five of the Beatles performed a hit song from the 1960s.
This event is a major fundraiser for the parish.  It is held every fall in their schoolyard in Monterey Park.
Leave a Response