Calavera Fashion Show & Walking Altars
Held on November 6 at the Tropico de Nopal Gallery in Los Angeles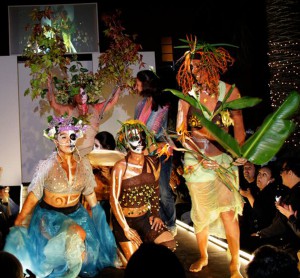 Protect Our Garden: Bee Conscious by Elena Esparza. To my grandmother, Guadalupe Aviles, who always cultivated a garden and taught a sense of place, healing and spiritual connection through the earth.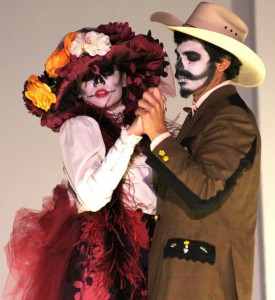 A Dream of Jose Guadalupe Posada and La Catrina by Jose Lozano. This altar is dedicated to Mexican Artist Guadalupe Posada.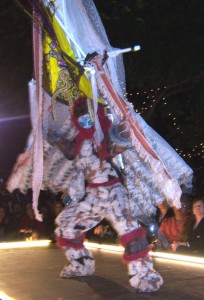 XO-Skeleton by Orquidia Violeta. To the spirit Eun Kang a young Korean woman who was raped and murdered in Los Angeles in 2009.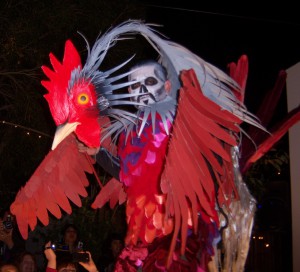 El Gallo Giro by Abel Alejandre. El Gallo Giro is about the passionate spirit of our young men. Always with more confidence than experience.
Leave a Response