EAST LOS ANGELES-MONTEBELLO BPW NAMES MONTEREY PARK BUSINESS WOMAN AND VOLUNTEER MARILYNN HARA WOMAN OF ACHIEVEMENT
EAST LOS ANGELES-MONTEBELLO BPW NAMES MONTEREY PARK BUSINESS WOMAN AND VOLUNTEER MARILYNN HARA WOMAN OF ACHIEVEMENT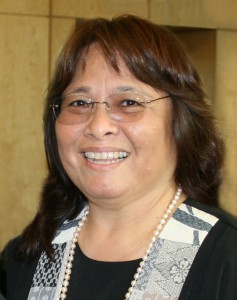 Monterey Park, CA—The East Los Angeles-Montebello Business and Professional Women has selected Marilynn Hara, Monterey Park businesswoman and community volunteer as its 2010 "Woman of Achievement." She was honored at a dinner at the DoubleTree Restaurant, 888 Montebello Blvd., Rosemead on Wednesday, October 27th.
In April 1988 Hara started her own printing business so that she could work at home and be there at all of her children's school events when they needed her. Some of her customers have been East West bank, Metropolitan Water District, Pasadena Water and Power Department, the City of Monterey Park, DeVry University, East West Players Theater many local schools and businesses, Doctors, Dentist, CPA's and countless other individuals. She prints gifts, awards, specialty items, invitations, stationery, t-shirts, totes, etc.
Her volunteer work started by being the room mom for her children's classes. She was very active in the Repetto School PTA. She helps plan the reunions for the Los Angeles Chinese Drum and Bugle Corps. She is a member of the Chinese Historical Society and volunteers at East West Players Theater events. She has been a part of the annual Monterey Park Cherry Blossom Festival since it restarted thirteen years ago. She is on their marketing and fund raising committees. She has planned and organized two Las Vegas Turn-Around trips to raise money so that the Cherry Blossom Festival can be a free community event. She is also a supporter of the Mark Keppel Alliance, Girls Basketball team and many other Boy Scout Troops.
Leave a Response