Fall Art Show
The San Gabriel Fire Arts Association had their Fall Art Show at the Grapevine Building in San Gabriel on October 2 and 3.
The entries were classified by categories of Other Media, Oil and Watercolor. The artwork included portraits of people and animals, seascapes, landscapes, still life and more.  Most of the paintings that were exhibited were for sale.
Alice Lee thanked all the artists for participating in this show.  She joked that she would be calling up the winners before the next art show so they can volunteer their time in setting up the event.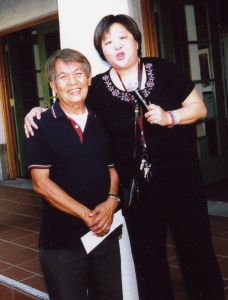 Best of the Show winner was Magoo Valencia with Alice Lee.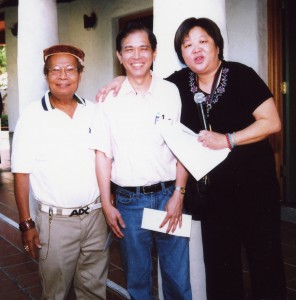 Masters Circle winners were Htun Tin and Rafael Maniago with Alice Lee.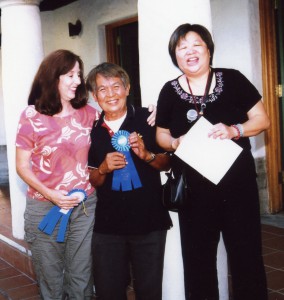 People's Choice First Place winners were Karen Kieffer and Magoo Valencia with Alice Lee.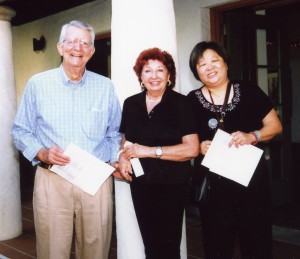 People's Choice Third Place winners were Don Davis and Lucille De Thomas with Alice Lee.
Mrs. Lee thanked the judges Jim Burns, C. M. Cooper and Karen Martin.  She thanked all the artists for their participation and asked for more volunteers for the next show. It is hard work putting together an art show.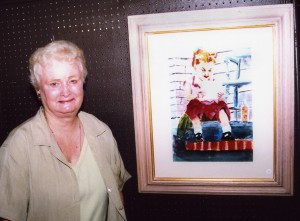 Sister Brigid Bray with her painting "So Near, Yet Far…" a picture of a young girl reading a letter from her grandparents.
For more information on the San Gabriel Firs Arts Association please call 626-282-1448 or e-mail www.sgfaa.org
Leave a Response