California Federation of Business and Professional Women
NFBPWC 2ND VICE-PRESIDENT DANEENE MONROE RUSNIK IS THE KEYNOTE SPEAKER FOR THE CALIFORNIA FEDERATION OF BUSINESS AND PROFESSIONAL WOMEN'S PUBLIC POLICY CONFERENCE
The California Federation of Business and Professional Women (CFBPW) will hold its annual Public Policy Conference Saturday, February 19th via Zoom. The meeting is open to interested members of the public. The Conference will start at 9:00 a.m. The meeting is open to interested members and the public. Registration information can be had by contacting Katherine Winans at jkw@gbis.com or (775) 267-0539. For additional information contact Lynn Brandstater at lynnbrandstater@gmail.com. The conference will end at 3:00 p.m.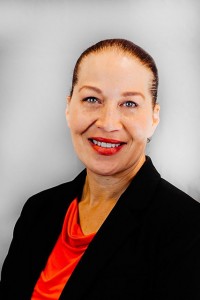 The keynote speaker will be Daneene Monroe Rusnik, 2nd Vice President of the National Federation of Business and Professional Women. Rusnik is a Business Solutions Advisor with Consultative Business Solutions and lives in Parma, Ohio with her family. As a Business Solutions Specialist/Benefits Advisor she uses a consultative approach to help businesses protect their bottom line by offering cost-neutral solutions for benefits, talent acquisition/retention, managing rising costs, navigating the healthcare landscape, capturing Work Opportunity Tax Credits (WOTC) and more. Rusnak has been a member of the NFBPWC/USA Virtual Chapter since 2015. She is the current President of that chapter and has served as the Social Media/Technology Chair or Co-Chair throughout her time as a member. In 2017 she joined the NFBPWC/USA PR/Social Media Committee and led the team as PR Chair from 2018-2020. Most recently, she has participated in the Lifelong Leadership and Learning Facilitator Program.
Rusnik will talk about how people can make their voices heard at the national level using "One Click Politics" and other means. Our democracy is at stake so it is extremely important that citizens participate in their government and make their voices heard.
Additionally, at the meeting there will be an update on where the Equal Rights Amendment stands, what is happening with the construction of a National Women's History Museum, what happened to the bills CFBPW supported in the last Legislative session and what bills should CFBPW support in the current Legislative session. The Conference will look at the Federation's Public Policy Statement and make any changes or additions for the next two years. This Statement governs what bills the Federation will support. There also will be a discussion on a Focus Issue for Club, District and State meetings for the next two years. The current Focus Issue is the "Elimination of Sexual Harassment Against Working Women."
The National Federation of Business and Professional Women's Clubs of which CFBPW is a member is the oldest organization of its kind in the world; devoted entirely and actively to the interests and needs of all women irrespective of their occupations
and of their status. Our mission is to achieve equity for all women in the workplace through advocacy, education and information. Our founders fought for women's rights by securing commissions for nurses who served in World War I and ensuring that both men and women could take civil service exams for government positions. Today, we continue the fight for passage of the Equal Rights Amendment, the ratification of the CEDAW treaty and equal pay for women.
Leave a Response